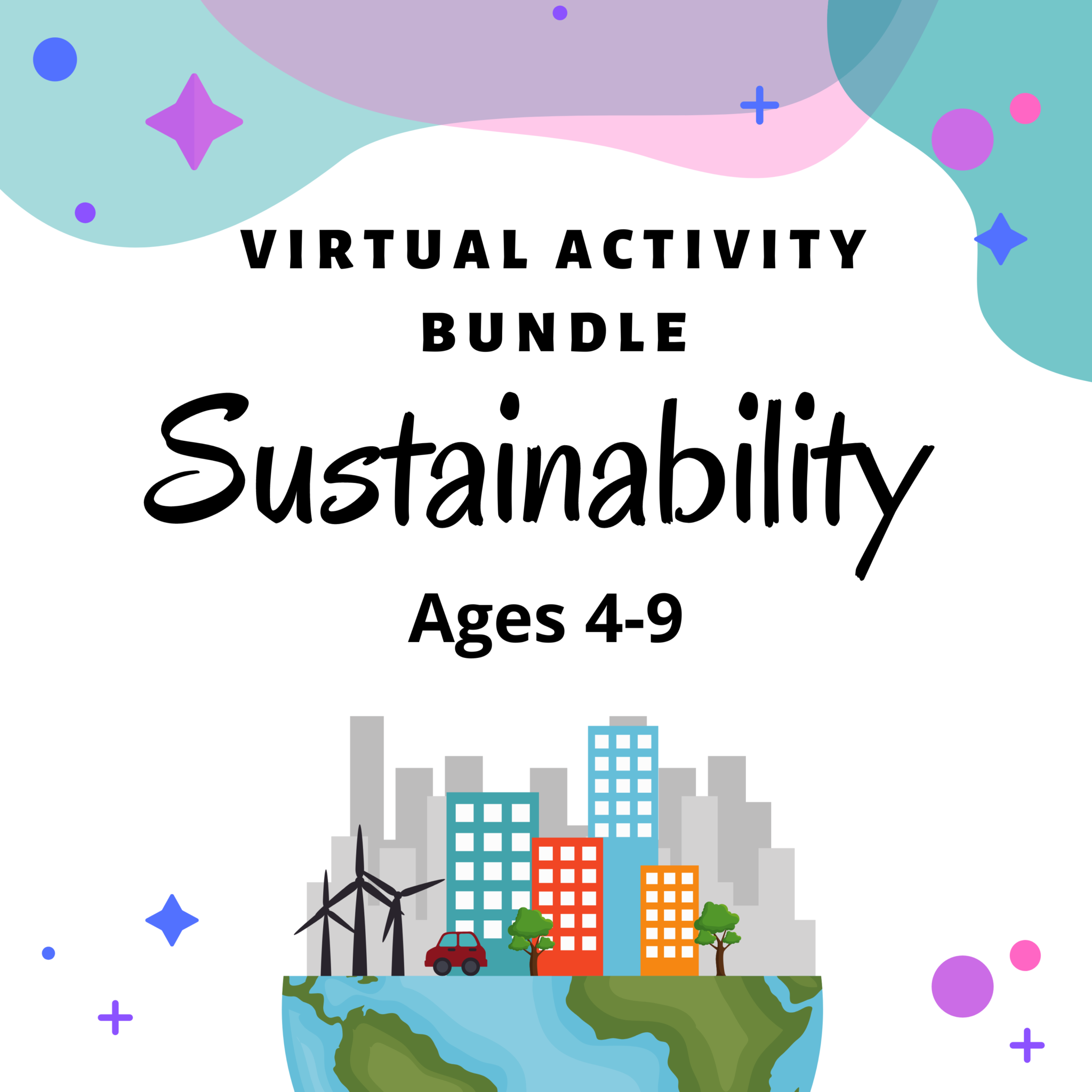 When we talk about living sustainably, we can cover a wide range of topics, including food production, alternative energies, environmental needs, housing and transportation. It is never too early to discuss these issues with children. In fact, our future may depend on it! Check out some of the resources and activities below to get started.
Books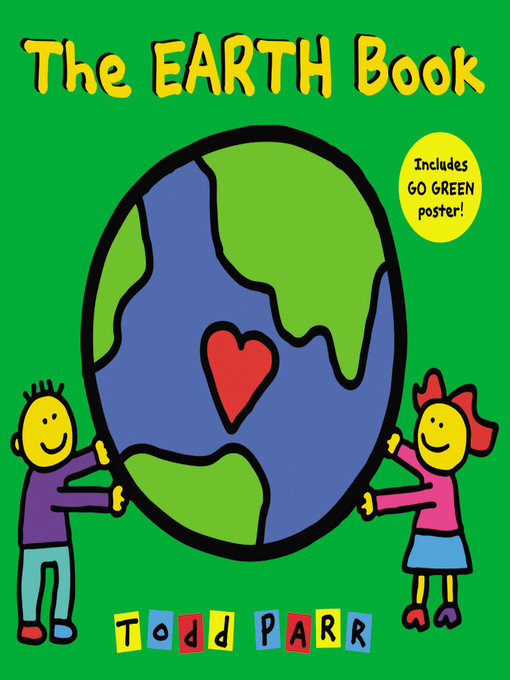 "The Earth Book" by Todd Parr
This colorful book lists ten easy ways kids can help the earth and explains how those things can make a difference.
"We are the Gardeners" by Joanna Gaines
This book chronicles the upbeat adventures of a family that decides to try their hands at gardening. The Gaines kids helped write the story!
"Pedal It! How Bicycles are Changing the World" by Michelle Mulder
Bicycles offer a great way for kids and adults to get from place to place without using fossil fuels or creating pollution. They can also be used to power computers and generators. And they are fun to ride!
"Every Last Drop: Bringing Clean Water Home" by Michelle Mulder
Did you know some kids have to carry water to their homes? And some families have a difficult time finding clean water to drink. There are many innovative ways to make our water supplies last.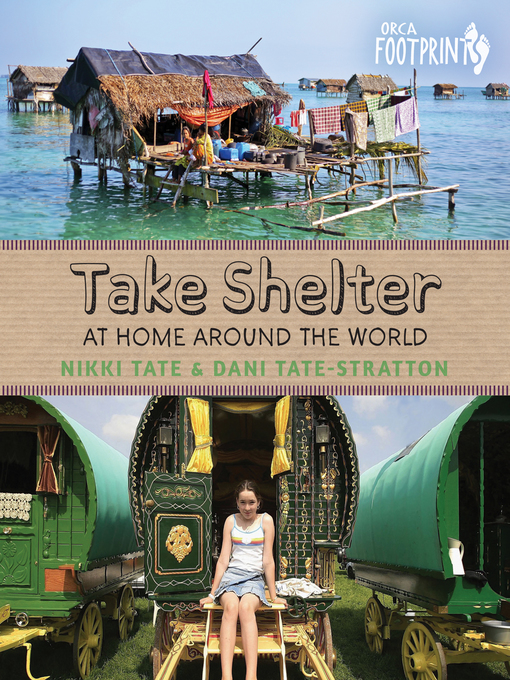 "Take Shelter: At Home Around the World" by Nikki Tate and Dani Tate-Stratton
Some homes can float, fly or roll on wheels! They all provide shelter for the people that live in them.
"One Plastic Bag" by Miranda Paul
The true story of Isatou Ceesay, who, working with other visionary women in her village, turned littered old plastic bags into beautiful purses.
"Fun and Easy Crafting with Recycled Materials" by Kimberly McLeod
Make hats, masks, puzzles, jewelry and 54 other fun things out of items you may have lying around your home. There's something here for crafters of all ages.
Music
The 3 R's by Jack Johnson
This catchy song teaches math and recycling skills at the same time!
Recycle! by WonderGrove Kids
We all get our own chance to be new again. Half story and half song, this is a fun intro to recycling for younger children.
All the Rivers Run by Two of a Kind
The earth's waters are all connected, and this fun song is all about it.
Videos
Eight Ways Kids Can Help the Environment by the National Energy Technology Library
This video includes ideas for what to do with broken crayons and unwanted toys.
How to Save the Environment by Smile and Learn
Here are ten more kid-friendly, easy steps to use less energy and preserve the earth's resources.
How to Start a Garden: Gardening for Kids by Samiah Rose Knows
A young girl introduces us to her sandbox garden, complete with weekly check-ins to see how much things have grown.
Bike Safe, Bike Smart by the US Dept. of Transportation
This video provides a lot of essential info for families that would like to ditch the car and bike more often.
What Is Sustainability? by Mocomi Kids
This is a nice basic intro and has some good ideas about how to make earth-friendly choices. (Disclaimer: plastic bags were invented in the early 1960's, not the early 1990's as this video suggests.)
Activities
Recipes for Fun: Compost Worms
Try feeding your food scraps to worms! It keeps the worms happy, it keeps food scraps out of the landfill AND you can use the compost to keep your plants healthy and strong! Miss Chriss explains how to get started.
Soda Bottle Compost
If you'd like to get a closer look at how food and plant matter break down, this science project is for you!
What you'll need:
An empty 2 liter bottle
Soil
Food scraps, leaves, grass clippings, newspaper, and anything else you may find in your home or yard that could be composted
Instructions:
Take the label off the 2 liter bottle so you can see inside. Rinse it out and cut off the top.
Put a layer of soil in the bottom.
Add a layer of food scraps or dead leaves or other compostable goodness.
Alternate adding soil and compostables until the bottle is nearly full.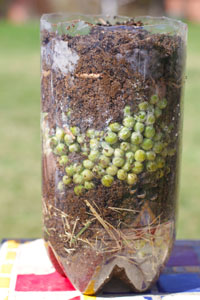 Add water: enough to make it damp all through, but not so much that it turns to soup.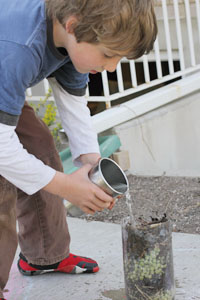 Leave your compost bottle in a sunny place where it won't get tipped over.
Watch the materials break down over time!
*Credit to Rachel Lister of Busy Mommy Media for this idea + photos.
Extras
Sustainability for Kids Libguide
This includes links for older kids, teens and adults, as well as many titles for younger kids that were available through DBRL on Hoopla at the time the libguide was published. Caution: the "Email Me" link to contact the librarian is fake! (This was a project for a grad school class.)