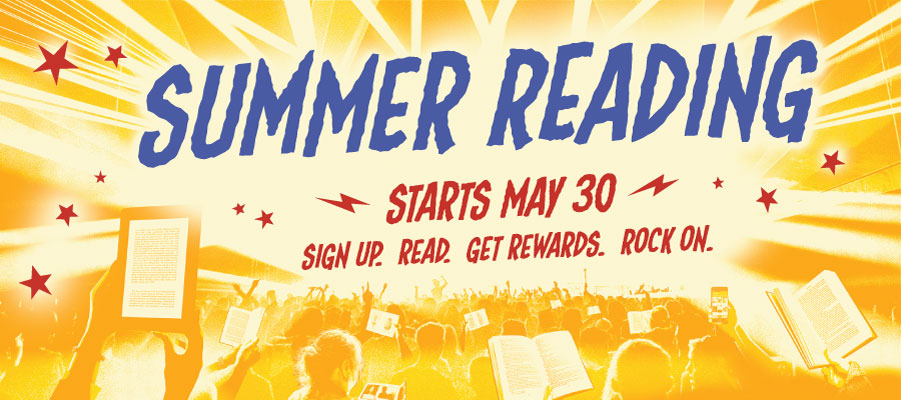 What's the best part about summer? More time to read! For school-age children in particular, these lazy, hazy days are ideal for diving into books that they may not get a chance to read during the school year. Summer is also a great time to explore award-winning books. Be sure to check out DBRL's many children's book lists for inspiration. Equally important, summer reading helps keep reading skills sharp!
Of course, for parents and guardians, the beautiful weather and plethora of outdoor activities can make reading a hard sell this time of year. But don't dismay! We're here to help.
First and foremost, beginning May 30, visit one of our DBRL branches or stop by a bookmobile, and sign up for our free "Libraries Rock!" Summer Reading program!  Kids and teens who complete their reading challenge receive a free book and will also be entered into our drawing for some awesome prizes.
Live in a rural area? Children and teens in grades K-12 who attend school in Auxvase, Hallsville, Harrisburg, Hatton, Holts Summit, Kingdom City, Mokane New Bloomfield, Sturgeon or Williamsburg can participate in Summer Reading through our "Books by Snail" program.