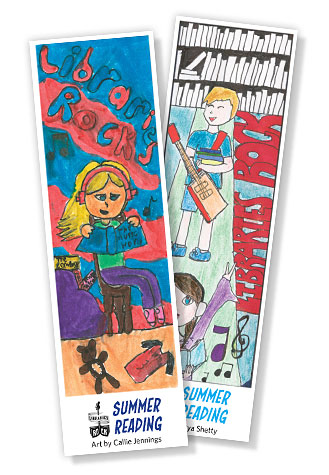 This year Summer Reading is all about the expanse of our imaginations and what happens among the stars. Help us encourage other kids to dream, create, have fun and read this summer! Kids and teens are invited to design a bookmark based on the theme "A Universe of Stories" during the month of March. We'll print the winning bookmarks and share them at the libraries this summer.
Your artwork must be original and two-dimensional, but you can use any medium you want, from crayons and markers to a computer. Photography is also acceptable, as long as it is your own. Only one entry per person. Ages 18 and under.
Submit the form with your design to the Callaway County, Columbia, Holts Summit or Southern Boone County Public Libraries or the bookmobile.
Entry deadline is Sunday, March 31, 2019.