To celebrate this year's Summer Reading theme, "A Universe of Stories," we invited teens to share their nighttime-inspired photographs. DBRL was grateful to receive nearly 25 submissions from young photographers throughout our service area of Boone and Callaway counties.
Our winners are Taylor Seitz, Allison Collier and Hannah Riley. Check out their photos below and the stories that inspired their submissions. Each will receive a gift card to Barnes & Noble.
Coming up this fall we have many exciting events planned for young adults including craft programs, book discussions, and an ACT workshop. Stay informed by subscribing to our our email newsletter!
---
First Place: "Heat Lightning" by Taylor Seitz
"[This] was something rare that I had never seen before; it wasn't raining or thundering. [I]t was just lightning and it brought a lot of heat to the ground."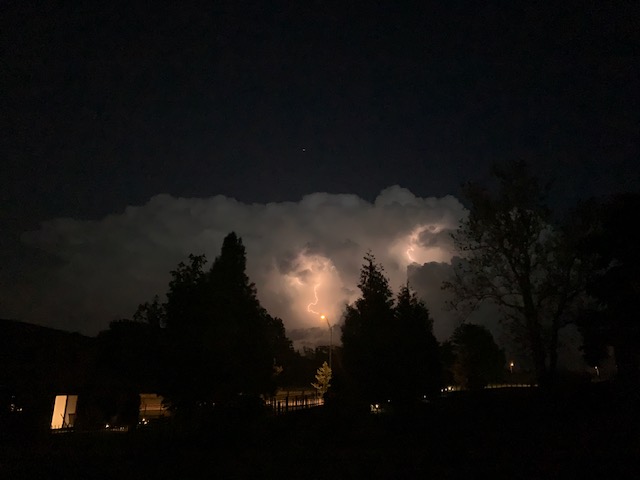 Second Place: "Three Hours Late" by Allison Collier
"Our hiking group had been held up for three hours due to an accident blocking the path. When we finally reached our destination, it was getting too dark to do any of our planned activities. We arrived to catch the last rays of light giving way to the night as we ate a late dinner and sang campfire songs."
Third Place: "Night Sky" by Hannah Raley
"You can see the stars really well where I live, and I just love space."