Early every year, the American Library Association (ALA) hosts its annual Youth Media Awards Press Conference. At this time, authors and illustrators of children's and young adult literature are honored for the outstanding works they have published over the last year.
Recognized worldwide for the high quality they represent, ALA awards guide parents, educators, librarians and others in selecting the best materials for youth. Selected by judging committees of librarians and other literature and media experts, the awards encourage original and creative work. Below are those awards honoring distinguished books for young adult readers.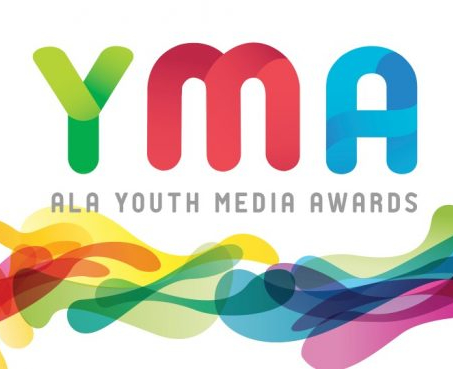 Alex Award Winners are the 10 best adult books that appeal to a teen audience.
Michael L. Printz Award for excellence in literature written for young adults:
Award Winner: "Everything Sad Is Untrue" by Daniel Nayeri
Honor Book: "Apple (Skin to the Core)" by Eric Gansworth
Honor Book: "Dragon Hoops" by Gene Luen Yang
Honor Book: "Every Body Looking" by Candice Iloh
Honor Book: "We Are Not Free" by Traci Chee
YALSA Award for Excellence in Nonfiction for Young Adults honors the best nonfiction book published for those ages 12-18.
Award Winner: "The Rise & Fall of Charles Lindbergh" by Candace Fleming
Finalist: "All Thirteen: The Incredible Cave Rescue of the Thai Boys' Soccer Team" by Christina Soontornvat
Finalist: "The Cat I Never Named: A True Story of Love, War, and Survival" by Amra Sabic-El-Rayess and Laura L. Sullivan
Finalist: "How We Got to the Moon: The People, Technology, and Daring Feats of Science Behind Humanity's Greatest Adventure" by John Rocco
Finalist: "You Call This Democracy?: How to Fix Our Democracy and Deliver Power to the People" by Elizabeth Rusch
Odyssey Award for best audiobook produced for children and/or young adult:
Award Winner: "Kent State" by Deborah Wiles
Honor Audiobook: "Clap When You Land" by Elizabeth Acevedo
Honor Audiobook: "Fighting Words" by Kimberly Brubaker Bradley
Honor Audiobook: "Stamped: Racism, Antiracism, and You" by Jason Reynolds and Ibram X. Kendi
Honor Audiobook: "When Stars Are Scattered" by by Victoria Jamieson and Omar Mohamed
William C. Morris Award for a debut book published by a first-time author writing for teens:
Award Winner: "If These Wings Could Fly" by Kyrie McCauley
Finalist: "Black Girl Unlimited: The Remarkable Story of a Teenage Wizard" by Echo Brown
Finalist: "The Black Kids" by Christina Hammonds Reed
Finalist: "It Sounded Better in My Head" by Nina Kenwood
Finalist: "Woven in Moonlight" by Isabel Ibañez
Stonewall Children's and Young Adult Literature Award is given annually to children's and young adult books of exceptional merit relating to the gay, lesbian, bisexual, and transgender experience:
Award Winner: "We Are Little Feminists: Families" by Archaa Shrivastav (board book)
Honor Book: "Beetle & The Hollowbones" by Aliza Layne
Honor Book: "Darius the Great Deserves Better" by Adib Khorram
Honor Book: "Felix Ever After" by Kacen Callender
Honor Book: "You Should See Me in a Crown" by Leah Johnson
Coretta Scott King (Author) Book Award recognizes an African American author and illustrator of outstanding books for children and young adults:
Award Winner: "Before the Ever After" by Jacqueline Woodson
Honor Book: "All the Days Past, All the Days to Come" by Mildred D. Taylor
Honor Book: "King and the Dragonflies" by Kacen Callender
Honor Book: "Lifting as We Climb: Black Women's Battle for the Ballot Box" by Evette Dionne
Coretta Scott King/John Steptoe New Talent Author Award: "Legendborn" by Tracy Deonn
Schneider Family Book Award for books that embody an artistic expression of the disability experience:
Young Children Award Winner: "I Talk Like a River" by Jordan Scott and Sydney Smith
Middle School Award Winner: "Show Me a Sign" by Ann Clare LeZotte
High School Award Winner: "This Is My Brain in Love" by I.W. Gregorio
Pura Belpré Young Adult Author Award honors a Latino writer whose books best portray, affirm and celebrate the Latino cultural experience:
Award Winner: "Furia" by Yamile Saied Méndez
Honor Book: "Never Look Back" by Lilliam Rivera
Honor Book: "We Are Not from Here" by Jenny Torres Sanchez
Asian/Pacific American Award for Youth Literature promotes Asian/Pacific American culture and heritage and is awarded based on literary and artistic merit:
Award Winner: "This Light Between Us" by Andrew Fukuda
Honor Book: "Displacement" by Kiku Hughes
Sydney Taylor Book Award is presented to outstanding books for children and teens that authentically portray the Jewish experience:
Young Adult Gold Medalist: "Dancing at the Pity Party" by Tyler Feder
Young Adult Silver Medalist: "They Went Left" by Monica Hesse