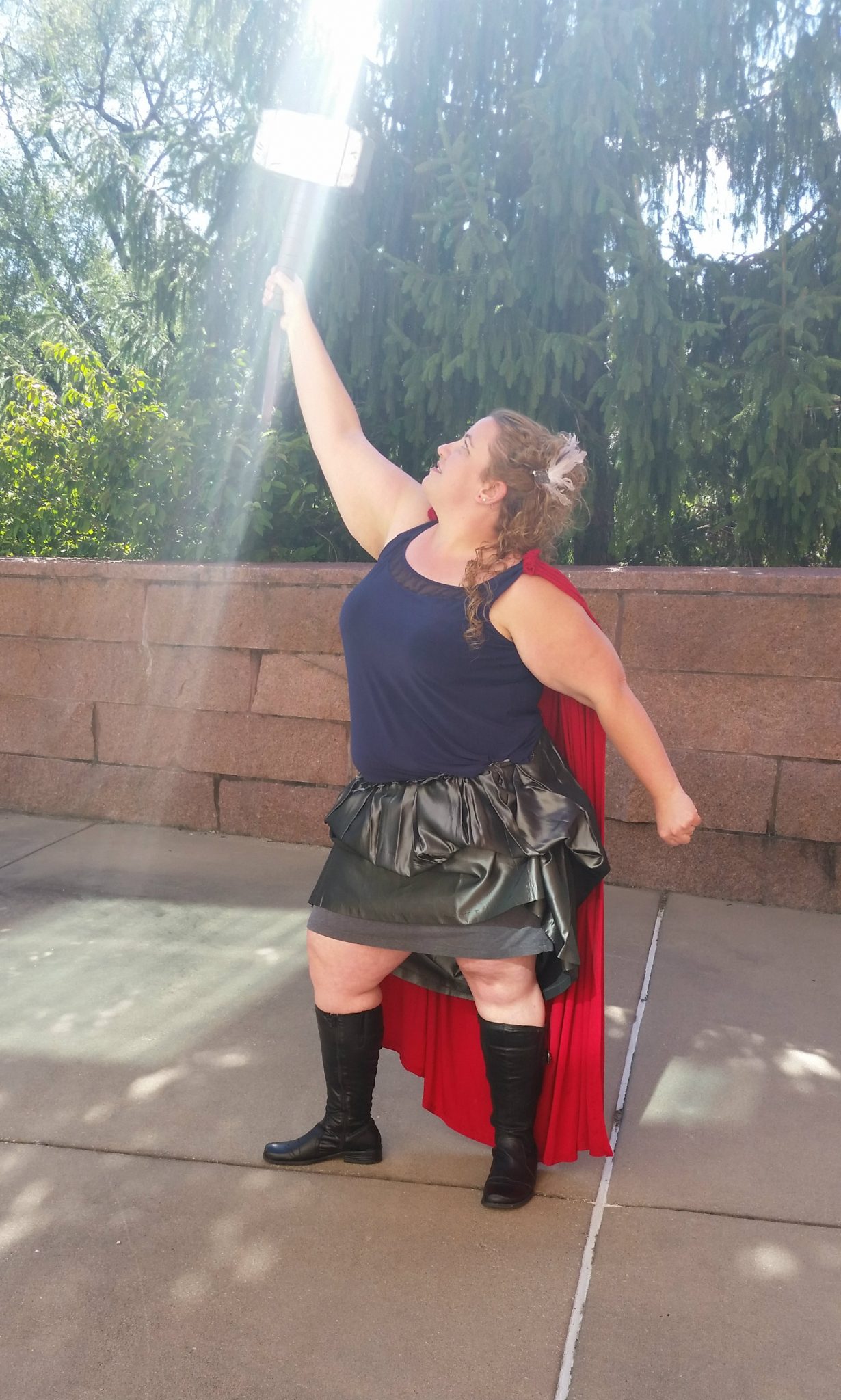 The library is hosting its annual Cosplay Costume Con on Monday, August 26 and I'm so excited!
If you're new to the cosplay scene, let me give you a crash course:
Cosplay is a contraction of the words "costume play."  It is a performance art in which participants wear costumes and fashion accessories to represent a specific character.  These characters can come from anywhere: movies, television, comic books, video games or cartoons.  Cosplay was born from the love of fandoms in the 1970s, but it has grown to encompass anything and everything in entertainment culture.
There are cosplay contests held all over the world.  But it's not just about how good your outfit looks.  How accurate is it?  How much of it did you make yourself?  And, there is the performance aspect.  Do you walk and talk and interact with the crowd like your character would?  Our cosplay contest will be fun and low pressure, but there are some pretty serious people who have made a career out of cosplay.
Cosplay is great for all ages, from the tiniest baby Groot to the distinguished General Leia Organa.  We will have four age categories and tons of great prizes, so get to work on your costume and show us what you've got!
If you're looking for some ideas or some how-to, check out one of these books:
"The Hero's Closet:  Sewing for Cosplay and Costuming" by Gillian Conahan
"Fandom:  Fic Writers, Vidders, Gamers, Artists, and Cosplayers" by Francesca DiPiazza
"The Costume Making Guide: Creating Armor & Props for Cosplay" by Svetlana Quindt