When the weather gets cooler, I feel my favorite time has come. Longer nights! Candied apples! Apple cider! (Okay, pumpkin spice is fine, but not for me.) Cooler weather also brings in another chill – stories that take us safely into the dark to explore zombies, serial killers and monsters. With that, I hope you enjoy this sampling of spooky Young Adult reads. Check out the full list in the the library's catalog.
"Broken Lands" by Jonathan Maberry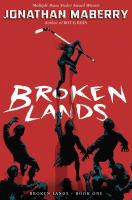 Gutsy held on and on until the fingers of that fragile hand curled around hers again.
"Mama…?" she whispered.
The answer was a moan.
Not of pain. But of hunger. A deep and bottomless hunger…
More of a zombie fan? Meet Gutsy. Gutsy just had to bury her mother on Monday, only to rebury her again on Wednesday. Gutsy and her friends (not to mention her rescue dog!) are now on a mission to find out how the dead are coming back to life.
---
"Here They Are Monsters" by Amelinda Bérubé
Monsters were way more interesting to Deirdre than animals, even talking ones.
Skye is tired of her younger sister, Deirdre. She's always having to run after her for one reason or another. When her family moves to a new town, Skye has a chance to start over with new friends and leave Deirdre to find her own. But, Deirdre doesn't fit in, instead, becoming obsessed with the swampy woods behind their house. One day, Deirdre disappears and Skye needs to find her before it's too late. 
---
"I Hunt Killers" by Barry Lyga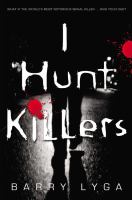 You won't even know you've crossed the line until it's way back in your rearview mirror.
Jazz's father is a celebrity in town. Unfortunately, his notoriety comes from being a famous serial killer. Jazz worries he'll be like his father because he, too, has similar urges.
---
"Shutter" by Courtney Alameda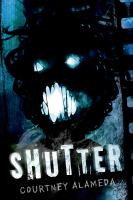 We are not defined by our lack of fear, but rather, by what we choose to do when facing the nightmare.
"Shutter" is a fun ride with Micheline, a descendant of Van Helsing, who hunts ghosts and other monsters. When a ghost hunt goes wrong, she and her crew are infected with a deadly curse.