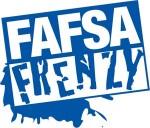 The Free Application for Federal Student Aid, or FAFSA, is the primary form used by all colleges and universities to determine your eligibility for grants, loans, work-study and scholarships. More importantly, this application is mandatory for all those planning to attend college.
The Missouri Department of Higher Education has an assistance program called FAFSA Frenzy to help high school students and their families successfully complete this online application process. They will be hosting several sessions of this free event at mid-Missouri high schools. If you are planning to attend college in the fall, mark your calendars now for one of these four sessions.
Where are FAFSA Frenzy events being held in Boone & Callaway counties?
| | | |
| --- | --- | --- |
| Location: | Address: | Date & Time: |
| Fulton High School | 1 Hornet Dr., Fulton | Wednesday, October 9 from 5-7:00 p.m. |
| Battle High School | Media Center, 7575 St. Charles Rd., Columbia | Monday, October 17 from 5-7:00 p.m. |
| Hickman High School | 1104 N. Providence Rd., Columbia | Monday, October 21 from 5-7:00 p.m. |
| Rock Bridge High School | 4303 S. Providence Rd., Columbia | Tuesday, October 29 from 5:30-7:30 p.m. |
What to bring:
Student and parent FSA ID information.
Student and parent 2017 W-2 forms and/or tax return copies. Parental information is required for dependent students (most undergraduate students under the age of 24). Determine if you are an independent or dependent student.
Don't forget that the library has dozens of resources to help you prepare for the ACT exam, research potential colleges , write your application essay, and learn more about adulting after high school.