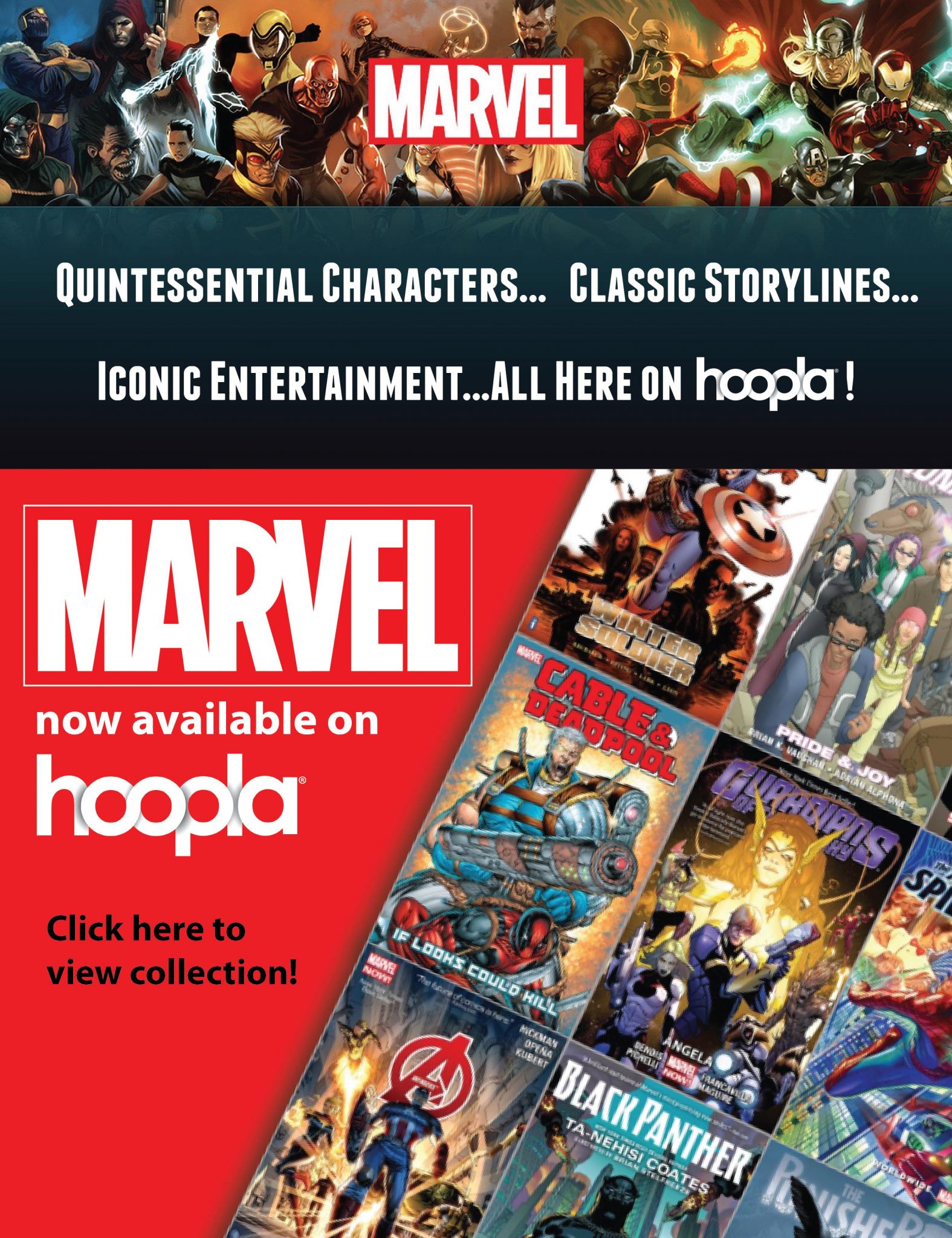 I love comic books and graphic novels.  So, I'm super excited that Hoopla has teamed up with Marvel Entertainment to add more than 250 Marvel comic books and graphic novels to its catalog!  Now with your library card, you can download titles from series like "The Infinity Gauntlet" or "Black Panther" directly to your mobile device.  You can get ready for the upcoming movies in mere moments!
If comics aren't your thing or you prefer the feel of a physical book in your hands, the library also has you covered. Here are a few of my recent favorite graphic novels:
"Friends With Boys" by Faith Hicks
After an idyllic childhood of homeschooling with her mother and three older brothers, Maggie enrolls in public high school, where interacting with her peers is complicated by the melancholy ghost that has followed her throughout her entire life.
"Everyone's a Aliebn When Ur a Aliebn Too" by Jomny Sun
Here is the unforgettable story of Jomny, a lonely alien who, for the first time ever, finds a home on our planet after learning that earthlings can feel lonely too.
"Poe: Stories and Poems" by Gareth Hinds
A beautifully dark volume of graphic novel renderings of some of Edgar Allan Poe's most well-known works including "The Cask of Amontillado," "The Tell-Tale Heart" and "The Raven."