As promised, I've got a nice mix of titles for you this month! We've got comedic horror, romance, thrillers, fantasy and straight sci-fi. April always feels like an interminable month to me (even though it's my birthday month), so hopefully these books can help you make it to May!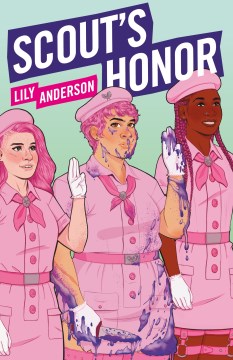 "Scout's Honor" by Lily Anderson
Prudence Perry is a Ladybird Scout, just like her mother and grandmother before her. The Scouts are known for knitting, tea parties, and community service. What isn't widely known is their most important community service: slaying interdimensional monsters that feed on human emotions until they evolve and feed on human flesh. Three years ago Pru lost her best friend on a hunt and is still suffering from PTSD and anxiety about it. She wants out, but the only way is to drink the Tea of Forgetting, which Pru doesn't have access to until she graduates to be a Ladybird Dame. All she needs to do to graduate is train a batch of new recruits—and help them survive. This book is full of fun, campy horror, but what I really love is the discussion about mental health.
---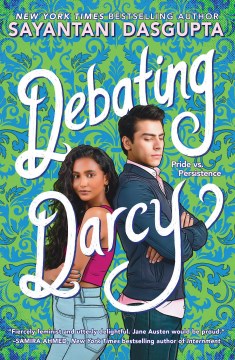 "Debating Darcy" by Sayantani Dasgupta 
Are you ready for a South Asian American high school debate team retelling of "Pride and Prejudice"? Because I am! Leela Bose loves competing on her public high school's forensics team, though she keeps running into the snobby Firoze Darcy, who attends an exclusive prep school. The author follows Austen's original plot pretty closely, but readers will enjoy the updates in the diverse cast and the plot line about sexism in speech and debate. With plenty of charm, this book is a solid choice for fans of Austen or clever romances.
---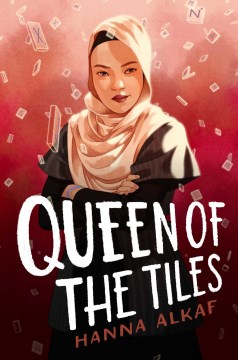 "Queen of the Tiles" by Hanna Alkaf
We're moving on from forensics competitions to Scrabble competitions! Najwa Bakri has been having a hard time, ever since her best friend Trina Low died last year in the middle of a Scrabble competition. Trying to heal from that experience, Najwa throws herself back into the competitive Scrabble world with her friends. All is going well until she starts getting cryptic messages from Trina's inactive Instagram account. Suddenly it seems likely that Trina's death wasn't as accidental as everyone had believed. Najwa has to scramble to find the killer before they strike again. Y'all, I didn't even know that Scrabble competitions were a thing! Pick this up if you enjoy books with wordplay…and MURDER.
---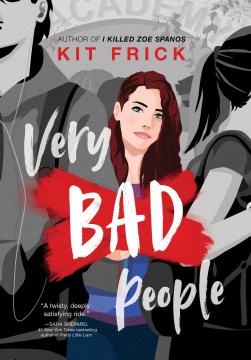 "Very Bad People" by Kit Frick
Six years ago, Calliope's mom died in a mysterious car crash that Calliope barely survived. Desperate to escape the notoriety in her small town, Calliope is eager to transfer to the prestigious Tipton Academy that her mother attended as a teen. She's quickly tapped to join the secret society Haunt and Rail, which fights for social justice on campus. As Calliope gets more involved with the society, she begins to question their methods, especially when she sees similarities to her mother's death. Perfect for fans of dark academia, this thriller twists the past and the present together in a chillingly satisfying way.
---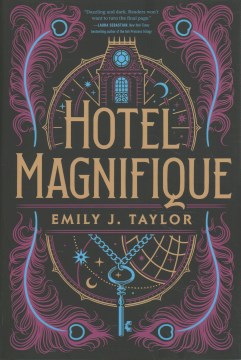 "Hotel Magnifique" by Emily J. Taylor
Janine and her little sister Zosa dream of a better life beyond working at the tannery in the port city of Durc. Their chance arrives in the form of the famous Hotel Magnifique. The hotel is magical and opulent, transporting its lucky guests to a new luxurious location every morning. Jani and Zosa could never afford to be guests and sign staff contracts instead, excited to travel with the legendary hotel. Yet once they're inside, things become more complicated than they expected. The unsettling owner of the hotel is hiding secrets beneath the glamorous magic, and a closer look at their contracts reveals they may be in for a longer stay with the hotel than they planned. If you're a fan of glittering facades that hide rot and decay, you should absolutely pick up this book.
---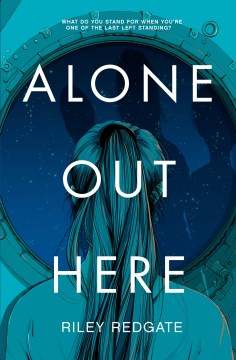 "Alone Out Here" by Riley Redgate     
There's a volcanic eruption coming, one that will destroy the Earth. The countries of the world are working together to create a fleet of spaceships so at least some of humanity can survive. Diplomats and their families are meeting up in California to oversee the progress when the end of the world begins months before anyone expected. Fifty teens, children of the diplomats, are touring a prototype ship when the volcano erupts, and narrowly make it off-planet. Now the shocked and grieving teens must chart a course in search of a habitable planet, aboard a ship that was never fully finished or stocked. Tensions arise and alliances falter as they struggle for control and struggle to survive.