However we may feel about it, the end of summer approaches—but that doesn't mean you have to give up reading for fun! If you need some ideas of books to squeeze in between assignments, I've got you covered.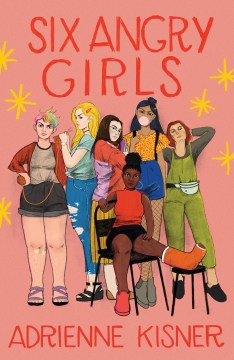 "Six Angry Girls" by Adrienne Kisner
Let's start with a senior year that isn't going as planned. When Raina is dumped by her boyfriend of five years, she quits theater and questions all her college plans. Meanwhile, Millie is forced out of the mock trial club she helped create by the team that's turned into an all-boys team. Seeking revenge, the two join forces and form an all-girls rival team. Full of knitting, friendship, and plenty of patriarchy smashing, prepare to feel empowered.
---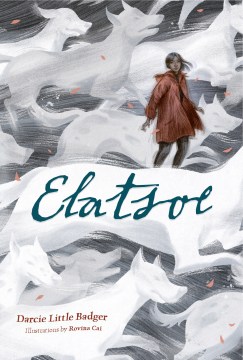 "Elatsoe" by Darcie Little Badger
Elatsoe (Ellie) has inherited the ability to communicate with ghosts from her six times great grandmother, and wants to use this skill to become a paranormal investigator. In an alternate America full of the magic of Indigenous peoples, there is plenty for a PI to do. When Ellie's cousin is killed in a small town in Texas, Ellie must track down the murderers before they do something even worse. This #ownvoices Lipan Apache novel is perfect for fans of murder mysteries or the supernatural.
---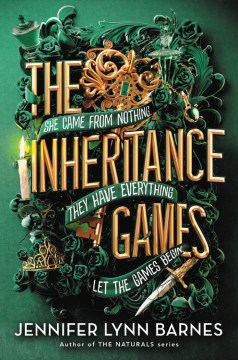 "The Inheritance Games" by Jennifer Lynn Barnes
One day Avery is living out of her car, and the next she's being summoned to the will reading of a billionaire she's never met. Eccentric Tobias Hawthorne was known for his love of puzzles and riddles, yet he shocked everyone by giving his entire fortune to a teenage girl from halfway across the country. To inherit the money, Avery has to live in the sprawling Hawthorne House (riddled with secret passages) for one year. The catch is that Tobias' extremely confused family is also living there. Furious at being written out of the will, Hawthorne's daughters and grandsons do their best to solve Tobias' final riddle. If you enjoyed the movie "Knives Out" you'll find a lot to love here.
---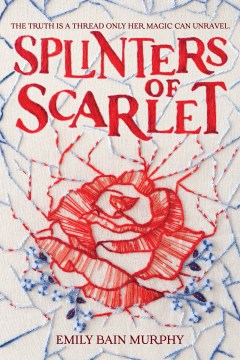 "Splinters of Scarlet" by Emily Bain Murphy
Are you ready for a historical fantasy set in 19th century Denmark? Because I am. If you've read much fantasy, you're probably used to a system of magic where the magic user has to rest to regain their magical strength. In this novel, each use of magic freezes a little more of the magic user's blood, until they eventually die. Understandably, this makes Marit, a sixteen year old orphan with a magic talent for sewing, reluctant to use her skills. Yet when her younger friend is adopted into a prestigious household, Marit uses her magic to obtain a position as a seamstress so she can continue to watch over her. As Marit settles into a life of service (think Downton Abbey), she learns more and more unsettling things about the family who employs her. This book is filled with lavish descriptions of food and fashion, as well as clever commentary on class inequality and capitalism. As Kirkus Reviews put it: "Come for the ballet costumes, stay for the exposé of corruption."
---
"Superman Smashes the Klan" written by Gene Luen Yang, art by Gurihiru
The title says it all. This graphic novel was adapted from a story line from the 1940s Superman radio show. The year is 1946, and the Chinese-American Lee family have just moved to the Metropolis suburbs. The two Lee kids try to find a balance between fitting in and retaining their identity, but they face prejudice and racism at every turn. When the Klan burns a cross on their lawn, Clark Kent realizes it's time to step in. While a classic superhero story in many ways (obviously Superman beats up plenty of bad guys), it's also a timely and nuanced examination of the immigrant experience, internalized biases and racism.
---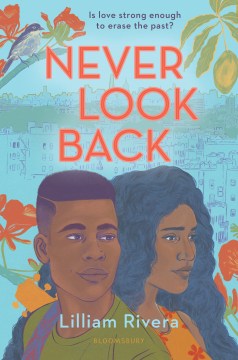 "Never Look Back" by Lilliam Rivera
Alright, enough historical fiction. Here's an updated myth instead! As with many Greek myths, it's generally all about the dudes, but in this retelling of Orpheus and Eurydice, Eurydice is given her own voice. Eury is from Puerto Rico, but is staying with her cousin in the Bronx for the summer when she meets Pheus. Pheus is a smooth-voiced bachata singer, uninterested in anything other than summer fun—until he meets Eury. The two fall for each other hard, but readers familiar with the myth know that a happy ending may be hard to find. Eury has been followed for most of her life by Ato, the embodiment of death, and only a trip to the Underworld might save her. Rivera skillfully blends Greek and Taíno mythology, and Puerto-Rican and Dominican cultures for a refreshing Latinx retelling of Orpheus and Eurydice. (Oh, and if you like this myth, definitely check out the musical "Hadestown.")