For my picks this month, I thought I'd start light and transition into some darker options. Something for everyone I hope!
"Cheer Up: Love and Pompoms" by Crystal Frasier and Val Wise
First up, we've got a graphic novel that will be perfect for fans of "Heartstopper" and "Check, Please!" Annie is academically driven, and not interested in interacting with others much. However, when she realizes she needs extracurriculars to round out her college applications, she begrudgingly tries out for the cheerleading team. Bebe is the first transgender cheerleader in her state, and is constantly trying to please others while avoiding the spotlight. The two girls were friends before Bebe's transition and subsequent popularity, and they slowly begin to rekindle their relationship as friendship evolves into something more. Bebe helps Annie with learning how to trust and be part of a team, and Annie helps Bebe stand up for herself to well-intentioned friends and family. Refreshingly, this graphic novel is about the experience after coming out and transitioning, not about the difficulties of the process itself. Enjoy this graphic novel if you're in the mood for a sweet, queer romance.
---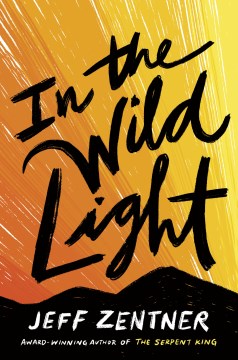 "In the Wild Light" by Jeff Zentner
Cash and Delaney met at a support group for teens whose parents struggle with addiction, and they've been close friends ever since. When Delaney makes an important scientific discovery in a local cave, she's invited to attend a fancy prep school in Connecticut on a full-ride scholarship. She accepts, but only on the condition that Cash gets to attend as well. She's eager to leave their small and economically depressed Appalachian town, but Cash worries about abandoning the mountains and rivers he loves, as well as his ailing grandpa. When they arrive at the prestigious school, it's a disorienting experience, but both eventually ground themselves and come into their own. Cash discovers a love of poetry that helps him feel connected to home, and his poetry is interspersed with the lovely prose of this novel. This is a quiet and beautiful read, one that invites you to linger over the experience.
---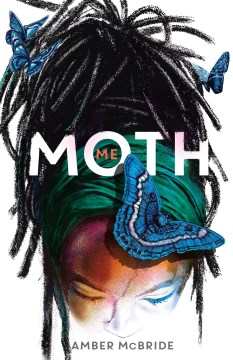 "Me (Moth)" by Amber McBride
While the last book incorporated some poetry, this book is a full on novel-in-verse. Aspiring dancer Moth is still recovering after a car crash killed her family. She's living with her aunt now, who's developed an alcohol addiction and largely ignores Moth. Moth feels invisible at home and at school until she meets Sani. Sani is a half Navajo musician who is struggling with depression and conflict with his abusive stepfather. The two immediately connect and decide to take a summer road trip together to visit Sani's biological father in the Navajo Nation. They bond over music and spiritual and cultural practices of their people—Navajo and Hoodoo. Of course, all road trips must come to an end, and this gentle love story is shadowed by an honest exploration of mental health and grief. Dare I say it? There's also a twist, one that I could see BookTok getting excited about.
---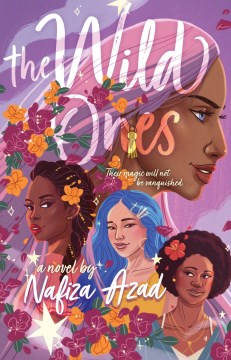 "The Wild Ones" by Nafiza Azad
Moving on to a fantasy option! Paheli is the leader of the Wild Ones, a group of women who use magic to travel the world and save other women from abuse. Paheli's mother sold her into a life of sexual assault, but she managed to escape. When she did, she ran into a boy named Taraana, who gave her a box of stars. Paheli uses the stars to travel Between, and collects young women who have suffered trauma and abuse. Dubbing themselves the Wild Ones, they live outside society and its rules until they discover that someone is trying to destroy their magic. The boy Paheli met is the Keeper of the Between and all its magic, and he is being hunted. The Wild Ones must save him and protect their way of life and sisterhood. This is a fiercely feminist book that focuses on reclaiming your power and recovering from trauma with the support of others.
---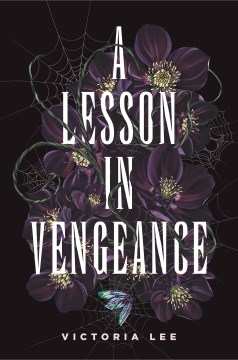 "A Lesson in Vengeance" by Victoria Lee
Next up is a thriller set in a boarding school. Felicity is returning to Dalloway School to reattempt her senior year, after dropping out last year when her girlfriend Alex died under mysterious circumstances. Felicity had been obsessively researching the Dalloway Five, five girls who were gruesomely murdered 300 years ago on campus. She's convinced that Alex's death is related to those murders, though her classmates suspect Felicity herself of the crime. Felicity falls in with a charismatic classmate who is researching the murders for inspiration for a novel she's writing, and together the two girls are drawn deeper and deeper into the mystery. With an unreliable narrator, witchcraft warring with psychology, and an overwhelming sense of dread, this thriller is perfect for fans of gothic horror.
---
"The Perfect Place to Die" by Bryce Moore 
I told you we were ending dark, right? This last book is historical fiction based on the serial killer H.H. Holmes. Sisters Zuretta and Ruby live on a farm in Utah with their mother and abusive father. While Zuretta decides to stay to support her mother, Ruby escapes to Chicago and finds work as a maid. When Ruby's letters home suddenly stop, Zuretta is concerned enough to travel to Chicago and seek her out. Immediately faced with grifters and unhelpful police detectives, Zuretta determinedly begins an investigation on her own. She gets a job as a maid in the hotel where her sister worked, and discovers that it's filled with hidden rooms, sinister employees, and ominous noises at night. Each chapter opens with an excerpt from the real-life serial killer's confession, which lends a chilling true crime aspect to the novel. After reading this, if you want even more horrifying details, check out "The Devil in the White City" for a narrative nonfiction version of events.