Do you hear that? It's the sound of the new school year approaching. Whether that fills you with joy, dread, or something in between, why not try a new book to usher in the new semester? As always, these are brand new books which means we may not have the ebook version yet. I can order print copies ahead of time so they show up in our catalog, but digital things I order the day of. So if you prefer to read or listen to your book digitally, check our catalog or your Libby/Sora app after the book's release date!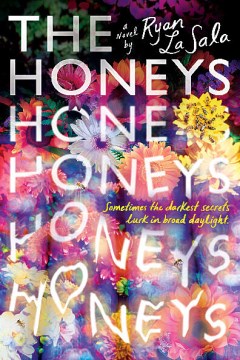 "The Honeys" by Ryan La Sala (release date: 8/16/22)
Caroline is the perfect one, accomplished and upholding expectations in their wealthy and politically active family. Her twin Marshall, who is genderfluid and goes by Mars, is content to let her do so—until Caroline dies violently and unexpectedly. Wracked with grief and guilt for not somehow seeing this coming, Mars is determined to take Caroline's place at the exclusive summer camp she attended every year. Though not looking forward to the rigid beliefs about propriety and masculinity at Aspen Conservancy Academy, Mars is sure they'll discover the secrets about Caroline's death there. They start by getting close to Caroline's group of friends, nicknamed The Honeys for the apiary they tend. The Honeys are beautiful and terrifying, but most of all accepting in a way Mars never expected. But as Mars falls under their protection and spell, there's something much darker lurking beneath the folksy and charming camp facade. This is an atmospheric, psychological and social horror, basically, dark academia set at summer camp. The careful plot takes us to a wild ending that you probably won't see coming but you'll still absolutely believe. Look, I'm not saying this will blow up on BookTok, but I wouldn't be surprised.
---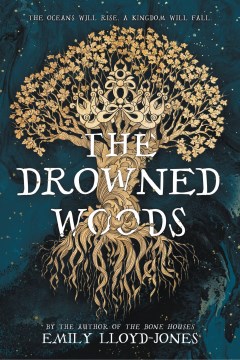 "The Drowned Woods" by Emily Lloyd-Jones (release date: 8/16/22)
Next up is a fantasy heist story centered around Welsh folklore and their myth of Atlantis. Mererid is the only water diviner left, so the prince quickly pressed her into service from a young age. Against her knowledge, he used her powers to poison the wells of his enemies. After a decade of doing his bidding, 18-year-old Mer is on the run and wants nothing to do with him. But when her old mentor, the prince's former spymaster, comes to her with a risky idea that might earn her freedom…it's time to assemble a team. Among others, that team includes a boy cursed by the Fae to kill anyone he strikes, his pet corgi (who might be a spy) and Mer's ex-girlfriend, the Princess of Thieves. They intend to raid a hidden, magical well that is the source of the prince's power and wealth, but of course, nothing is that straightforward. Did I mention there's a corgi??
---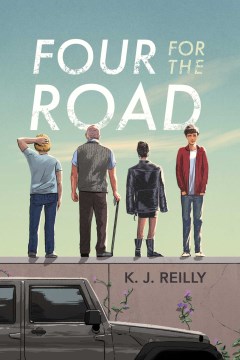 "Four for the Road" by K.J. Reilly (release date: 8/23/22)
Asher lost his mom a year ago when a drunk driver crashed his semi-truck into her car. Now the driver has gotten off on a technicality, and Asher's grief is getting edged out by a desire for revenge. Everyone around him thinks he should be getting over this by now, so he ends up in two different bereavement groups and surprises himself by making friends there. When he hatches the perfect plan for revenge, he invites his new friends to come along for the ride. Specifically, a road trip from Jersey to Tennessee, where Asher intends to confront the drunk driver. Sloane lost her dad to cancer, Will lost his little brother to cancer, and eighty-year-old Henry lost his wife of fifty years. The three of them join Asher on his road trip without knowing his reasons, just as he doesn't know theirs. Through unexpected laughter and sharing stories of those they lost, the four unlikely friends find healing when they'd given up hope of looking for it.