I have some favorite books that I love to reread. Anything by Tamora Pierce and the Harry Potter books always make my list, and I'm currently rereading A Court of Thorns and Roses. But I absolutely love making time for new books as well! You never know when you'll fall so completely in love with a book that you immediately buy copies for yourself and all your friends, and give it the place of highest honor on your bookshelf. Anyway, here's some new books at your library!
First up is "This is Not a Love Scene" an #ownvoices novel by S.C. Megale. Maeve is an aspiring filmmaker with a form of muscular dystrophy, and a major crush on one of her actors. Filled with humor and romance, this book also provides valuable insight to living (and loving!) with a disability.
---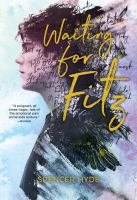 Next is "Waiting for Fitz" by Spencer Hyde, another #ownvoices book. This love story features two characters with mental illnesses, Addie with OCD and Fitz with schizophrenia. Meeting in a psych ward isn't exactly what either of them had planned, but their connection is undeniable. As Fitz's schizophrenia gets worse, Addie must learn how to adapt.
---
"A Good Girl's Guide to Murder" by Holly Jackson is perfect for thriller fans. For a senior project in high school, Pippa decides to reopen a closed murder case that shook her town five years ago. Pip has never believed that Sal Singh murdered his girlfriend and then killed himself, and now she's starting to find evidence that supports her. The problem is, someone in town doesn't want her digging into the past. Full of twists and turns, this thriller will captivate fans of "One of Us Is Lying."
---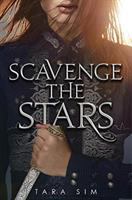 Have you ever read "The Count of Monte Cristo"? Well I haven't. The closest I've come is eating a Monte Cristo sandwich. However, "Scavenge the Stars" by Tara Sim may just inspire me to read it later. This is a gender-swapped version of the classic, and I am all in! Sword fights, romance, revenge, this has it all—plus a healthy dose of diversity and women being awesome. Be warned though, this is a duology, so we'll have to wait on the next one.
---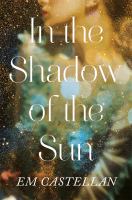 Do you like a little magic thrown into your historical fiction? If so, pick up "In the Shadow of the Sun" by E.M. Castellan. Set in 17th century France in the reign of King Louis XIV, this book follows an English princess sent to marry the king's younger brother. She also happens to be a "Source," someone who can provide magic for magicians. As Sources are being mysteriously killed, she must decide just how much to trust these French royals. This book is sure to satisfy readers looking for something with opulence, intrigue, romance and magic.
That's all for now, but make sure to check in March for another update from me!