I'm back to highlighting physical books! The library is partially reopened, and we're still offering curbside pickup. So if you're the kind of bibliophile that needs to hold a book and turn its pages, we've got you covered. If you're like me and enjoy reading at night without having to turn a light on, no worries! I'll still be ordering plenty of digital titles as well.
It's June, so I wanted to focus on a few LGBTQIA books.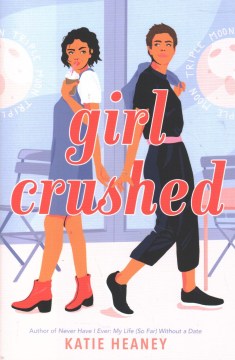 "Girl Crushed" by Katie Heaney
Quinn and Jamie have been friends forever, and as the only two openly out students at their school, it's unsurprising that they start dating. But when Jamie dumps Quinn the summer before senior year, Quinn has to figure out how to keep their friendship alive while still moving on. Add the stress of soccer scholarships, college admissions, an unreliable and mostly absent father, and her favorite queer coffee shop facing bankruptcy, and you've got a realistically overwhelming senior year.
---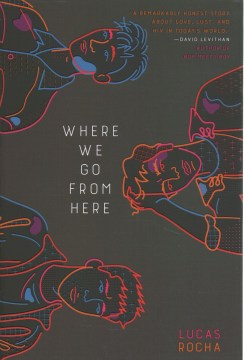 "Where We Go From Here" by Lucas Rocha
Originally published in Brazil, this book follows the lives of three young men in Rio de Janeiro. One has just tested positive for HIV, one tested negative, and one has been living with undetectable HIV for three years. This debut novel explores the fear and stigma surrounding HIV, as well as the support and joy that can be found in community. Read this for a unique perspective on HIV, while enjoying the vibrancy of drag queen culture in Rio.
---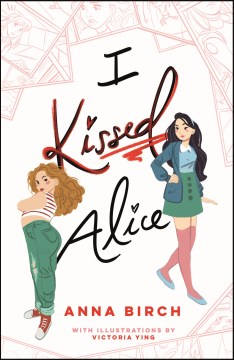 "I Kissed Alice" by Anna Birch
Iliana and Rhodes detest each other. Both attend a prestigious art school, and are competing against each other for the major Capstone award. Stressed by the pressures of school, rivalry and family expectations, each seeks solace in contributing to a fan-fiction webcomic. Little do they know that they are actually collaborating with each other. Sparks fly as Iliana and Rhodes' real life animosity increases, even while their online identities contemplate meeting up IRL. While the mistaken-identity trope may be a bit clichéd, tensions remain high and the undeniable chemistry will keep readers hooked till the end.
---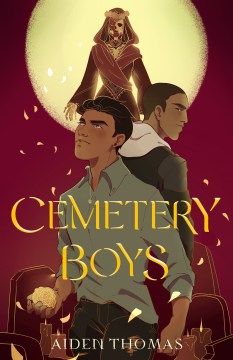 "Cemetery Boys" by Aiden Thomas
Alright, full disclosure. This book doesn't actually come out until September 1 (COVID-19 pushed it back from June), but I just had to tell you about it. Yadriel lives with his traditional Latinx family in a cemetery, tending the spirits of the ancestors. Unfortunately, his father refuses to acknowledge him as a full brujo because he is trans. Determined to prove himself, Yadriel summons a ghost on his own. Yet instead of the ghost of his cousin, Yadriel accidentally summons Julian–the attractive and infuriating high school bad boy. And now that Julian's here, he doesn't want to go back into death.