We may still be a month away from real summer, but as far as I'm concerned, it's time to break out the delightful summer reads. You made it through the school year, now turn your brain off for a bit and enjoy some books for fun! If you don't want to turn your brain all the way off, I understand—I've got a very important literary fiction book at the end, just for you.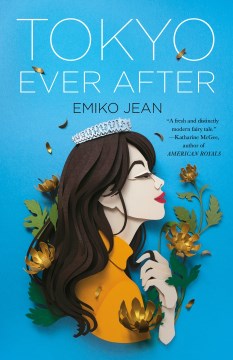 "Tokyo Ever After" by Emiko Jean
First up, we've got a delightful cross between "Princess Diaries" and "Crazy Rich Asians." Japanese-American Izumi lives with her single mom in a small town in Northern California, and she's used to feeling like an outsider as one of only three Asian girls in her community. While she loves her life, she's always wondered about her father—a man her mother refuses to discuss, beyond saying he was a one-night stand in college. When Izumi accidentally discovers his name, she and her friends do a little digging and learn that he is the Crown Prince of Japan. Before she knows what's happening, Izumi is invited to spend her summer in Tokyo with him.
With everyone's eyes on the Lost Princess, she has a lot to learn about traditions and political intrigues before she goes home. I love that this book builds on familiar tropes but uses them to examine the experience of Asian-Americans and the complicated relationships they may have with their heritage. And, of course, I love that we get to explore Tokyo, not a made up European country (don't worry Genovia, I still love you).
---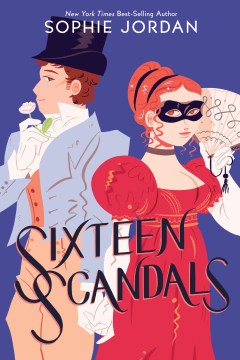 "Sixteen Scandals" by Sophie Jordan
Most regency romances I've read feature older protagonists who are considered to be "on the shelf" i.e. spinsters. This refreshing take on the genre instead follows a sixteen-year-old eager to make her debut into Society. Primrose Ainsworth has been looking forward to her debut for years, so when her parents tell her she won't be coming out into society for at least another year, Prim takes matters into her own hands. Sneaking out with her best friend, they visit the infamous Vauxhall Gardens (which Bridgerton fans may recognize!) for a night of adventure, mayhem, and, of course, romance.
---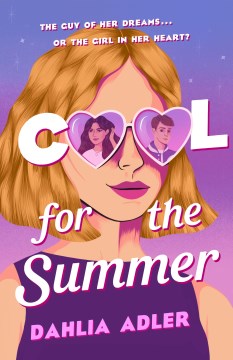 "Cool for the Summer" by Dahlia Adler
Lara has always been content in the shadow of her friends, but now she's ready to take senior year by storm. She's got a new haircut and new confidence after a summer spent on the Outer Banks. Though it was the last thing she expected (especially after crushing on the same boy for years), she formed an intense friendship with a girl named Jasmine, and it turned into something more. Now she's back to real life, and she intends to keep her summer fling a secret. Her long-time crush finally notices her and they start dating. However, when Jasmine transfers to her school, Lara has to figure out what she really wants. Yes, there's a bit of a love triangle, but this is a great pick for readers who might be questioning their own desires.
---
"Where the Rhythm Takes You" by Sarah Dass
You know I love #ownvoices books, but when it's an #ownvoices Jane Austen interpretation? I am so here for it. This re-imagining of Austen's "Persuasion" takes place on Tobago in the Caribbean. Reyna took responsibility for running the family hotel after her mother died, even though it leaves her time for little else. She's feeling stuck as she watches friends leave the island, including her first love Aiden, who left two years ago to pursue a music career. When he returns with his Grammy-nominated band and stays at her hotel, Reyna struggles to keep her distance. As they begin to reconnect, Reyna has to confront the loss and grief in her past and decide how she can move forward. Fair warning: this will probably make you want to visit Tobago.
---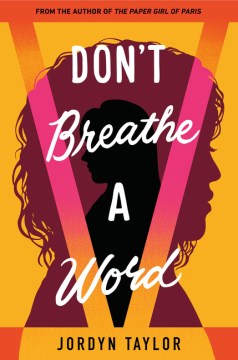 "Don't Breathe a Word" by Jordyn Taylor
If romance isn't your cup of tea, I've got a thriller for you! Eva is worried she'll never fit in, as a new transfer student to the elite Hardwick Preparatory Academy. She's thrilled when she's tapped to join the Fives, the school's secret society, and eagerly endures hazing and challenges to become a member. As she settles into life as a Five at Hardwick, she learns about the death of a student in 1962, and learns that the school will do anything to keep it quiet. Eva's story is told in alternating chapters with Connie, a student at Hardwick in 1962. Connie volunteers to be one of six students to test out the school's nuclear fallout shelter. Supposedly just staying in the shelter for four days, the volunteers quickly learn there's more to this experiment, which has major Stanley Milgram vibes. The two timelines intersect masterfully, as Eva discovers what exactly happened in the shelter in 1962, and as Connie lives it.
---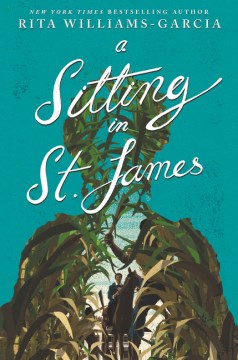 "A Sitting in St. James" by Rita Williams-Garcia
I promised you something with substance, and here it is! This historical fiction (and we're talking well-researched historical fiction with a bibliography included) follows the Guilbert family on their failing plantation in 1860 Louisiana. Madame Sylvie is the octogenarian matriarch of the family, and decides to sit for an expensive and unnecessary portrait in attempt to preserve the prestige and legacy of the family. Her family includes a syphilitic son who is constantly at odds with her, a white grandson who is in love with a fellow West Point cadet, and a mixed race granddaughter that Madame Sylvie refuses to acknowledge. However, the author doesn't just follow the stories of those living in the house, she also gives the unflinching perspective of the slaves on the plantation. This is an intense read that obviously examines the experience of slavery in the antebellum South, but it also paints a portrait of the dangers of clinging to antiquated traditions. This work of historical fiction that is extremely relevant today.