You know how I sometimes end up with themes for these? Well, this time I'm evenly split between supernatural and dark, and romantic comedies. Enjoy!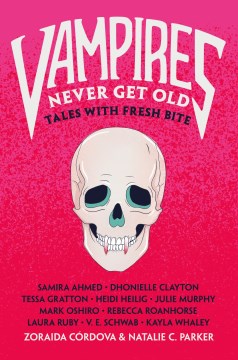 "Vampires Never Get Old: Tales With Fresh Bite" edited by Zoraida Córdova and Natalie C. Parker
I know it's not October anymore, but we can still enjoy a good vampire story—and this compilation gives us eleven! This vampire anthology highlights diversity among the undead. No male, white, cisgender, straight and able-bodied vampires here! Instead these #ownvoices authors explore all kinds of vampires while playing with and upending common vampire tropes. The editors follow each story with a brief discussion of vampire lore and thought-provoking questions.
---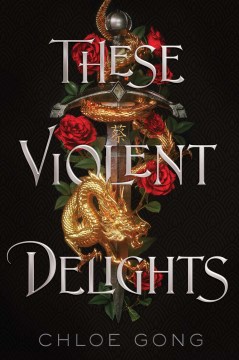 "These Violent Delights" by Chloe Gong
Speaking of fresh bite, debut author Chloe Gong has crafted a scintillating retelling of Romeo and Juliet. Set in 1926 Shanghai, it takes place four years after the ill-fated love affair. Now Juliette Cai and Roma Montagov are bitter enemies, each prepared to lead their rival gang against the other. Yet when a mysterious sickness sweeps through the city causing their gang members to claw their own throats out, Juliette and Roma reluctantly agree to work together to help their people. Filled with all the glamour and grit of the criminal world in the 1920s, this immersive historical retelling is sure to captivate.
---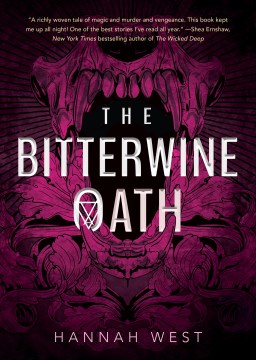 "The Bitterwine Oath" by Hannah West
I've got one more dark book for you before I switch to some contemporary rom-coms. This book takes place in a small town in Texas where twelve men were murdered one hundred years ago. Fifty years later another twelve were murdered, and now the centennial of that unsolved massacre is quickly approaching. The townspeople have always suspected the original murderers were a group of women practicing witchcraft, but nothing was ever proven. When Natalie Colter discovers she's descended from one of those women, she realizes there's far more to the story than anyone suspected. Will she be able to prevent more murders, or will the supernatural forces involved prove too powerful? Come for the paranormal murder mystery, stay for the feminism.
---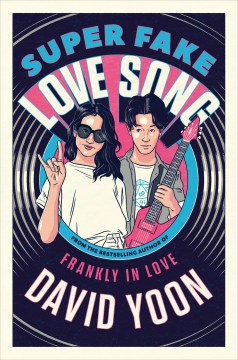 "Super Fake Love Song" by David Yoon
Sunny Dae is a self-proclaimed nerd who loves to play D&D and make cosplay videos. So when the girl of his dreams mistakes his older brother's room (full of guitars and rock posters) for his, Sunny doesn't exactly correct her. In fact, he claims he's in a band and starts teaching himself guitar. As he embraces the rocker identity, he enjoys the positive attention from his peers at school, yet knows his lie will be found out eventually. While it may seem like a fluffy rom-com, it's also an exploration of identity, toxic masculinity, racism and classism.
---
"It Only Happens in the Movies" by Holly Bourne
After witnessing her parents' traumatic divorce and being unceremoniously dumped after losing her virginity, Audrey has sworn off love. She's even deconstructing tropes in the rom-com movies she used to love for her film studies project. So when Audrey takes a job at a movie theater, she thinks she's utterly immune to her flirtatious coworker. But somehow she ends up starring in his zombie movie, and it gets harder and harder to resist each other. This refreshing romance is not only honest about the work involved in relationships, it allows the heroine's self-discovery to take center stage.
---
"The Love Curse of Melody McIntyre" by Robin Talley
Calling all theater kids! Melody McIntyre is a fantastic stage manager, but not always lucky in love. Her break-up during the fall show nearly ruined "Romeo and Juliet." So when her fellow techies beg her not to fall in love during the spring production of "Les Mis" Melody is happy to oblige. Then sparks fly between Melody and the gorgeous lead actress, and the superstitious crew is convinced the show will be ruined. Despite all the drama, onstage and off, Melody's classmates never once judge her for being bisexual, or their teacher for being gay. Here's a refreshing example of an LGBTQ+ book where acceptance is a given. Idealistic perhaps, but something to enjoy and look forward to!