As I write this, I'm sipping a chai latte and savoring the sunshine and cool weather. When I go home, I will absolutely be curling up under a blanket with my book and my dog. If you need a good book to snuggle up with this fall, look no further!
"Daughters of Jubilation" by Kara Lee Corthron
Evvie is a black teenager growing up in the Jim Crow South, which would be difficult enough without having to learn to control her magic. All the women in her family, since before slavery, have magical powers they call the Jubilation. The magic is for protection, and in a world governed by racism and white supremacy, she needs its help just as much as her ancestors did. A coming-of-age historical fantasy, this timely book is a perfect example of literal Black Girl Magic.
---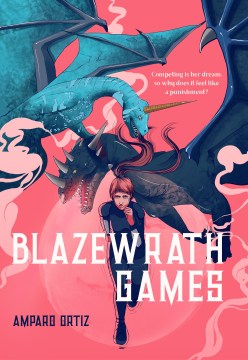 "Blazewrath Games" by Amparo Ortiz
Fantasy again, but this time it's set in an alternate America with magic and dragons. The most popular sport in the world is Blazewrath, a relay played by dragon riders, and Lana dreams of playing for the Puerto Rican team in the Blazewrath World Cup. When she earns a spot on the team, everything seems to be going great—until someone starts sabotaging the games. Swept up into an international conspiracy, Lana must win the trust of her new teammates and navigate political intrigues to save the future of Blazewrath. An exciting premise (how can you say no to a magical sport played with dragons?) that's fleshed out with an insightful examination of identity as Lana comes to terms with her half Puerto Rican, half white heritage. Pick this one up for a racially and culturally inclusive alternative to Quidditch.
---
"Something Happened to Ali Greenleaf" by Hayley Krischer
Alright, moving out of fantasy into contemporary realism. Heads up, this book addresses sexual assault, substance abuse and bipolar disorder. Ali Greenleaf has had a crush on popular soccer star Sean for ages. When she finally gets the nerve to talk to him at a party, things go a lot further than she wanted. After raping her, Sean asks his best friend Blythe to befriend Ali to smooth things over. Blythe draws Ali into the popular crowd at school, keeping her off balance about what happened. Yet as the two girls get to know each other, they find they have more in common than either of them thought. There are no easy answers in this story, as the author skillfully portrays the complications in a toxic school environment and unsupportive home life. At the end of the book are resources for sexual assault survivors and people suffering from mental health and substance abuse disorders.
---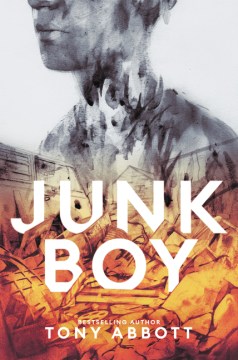 "Junk Boy" by Tony Abbott
Bobby lives with his dad in a house that looks like a junkyard, which earns him the name "Junk" at school. Between the bullying at school, and his neglectful and continuously drunk father at home, Bobby doesn't have much to look forward to. Rachel has a strained relationship with her mother that turned abusive when she saw Rachel kissing her girlfriend. Bobby and Rachel strike up a friendship, bonding through their roles as outsiders. This novel in verse is told from Bobby's perspective, and explores isolation and loneliness, as well as the importance of reaching out and asking for help.
---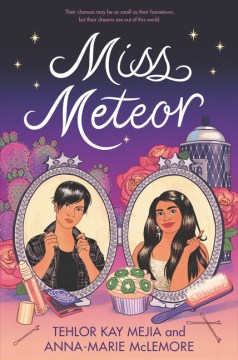 "Miss Meteor" by Tehlor Kay Mejia and Anna-Marie McLemore
Every year, Meteor, New Mexico holds the Miss Meteor pageant, and every year a thin, blonde white girl wins. Lita is none of those things, but she still dreams of competing. She enlists the help of her ex-best friend Chicky, who drew away from their friendship because she feared to tell Lita that she's pansexual. The estranged friends begin to repair their relationship as Chicky coaches Lita for the pageant events. With the help of two other friends, the pageant underdogs grow more confident in accepting and loving themselves. Filled with popular mean girls drama, unrequited love and a touch of magical realism, this book also casually and expertly includes racial diversity and pansexual and trans representation. Perfect for those wanting a beauty queen book with some substance.
---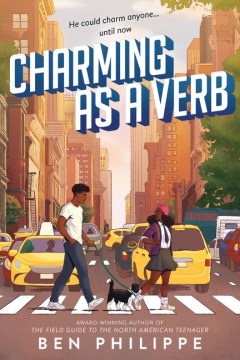 "Charming As a Verb" by Ben Philippe
High school senior Henri is used to being able to charm anyone to get what he wants. And what he wants is to attend Columbia University. His Haitian immigrant parents want him to live the American Dream, so Henri pursues it wholeheartedly—even if that means stretching the truth a bit. In his free time, Henri walks dogs for wealthy clients who believe he's part of a larger dog-walking company. Really though it's just Henri, and when his neighbor finds out, she blackmails him into helping her change her image at their school. Of course, neither of them is prepared for what happens next. Told from Henri's charming and humorous perspective, this book is a keen examination of the pressure to get into a good school and conform to others' expectations, as well as a delightful romance with a diverse cast.