It's officially fall! It's not really at all that relevant to the books I'm going to tell you about, I just had to share my excitement. You know what else makes me happy? Five of the six books in this blog post are about people of color. What makes me really happy is that I didn't even try to do that—it's just representative of what's being published right now!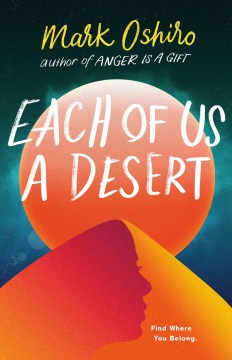 "Each of Us a Desert" by Mark Oshiro
I have loved this author ever since they started reading my favorite books and blogging about it; their reactions and insights are delightful. This is Mark's second novel, a post-apocalyptic Latinx fantasy. Xochitl is a cuentista, a storyteller, tasked with collecting all the stories her people tell her. Taking in their stories, she then magically releases them into the desert to satisfy the god Solís. Yet this is a lonely life, and Xochitl longs for more. As she journeys into the desert in an attempt to escape her role as cuentista, she encounters horrific nightmares made real and a chance at love. Reminiscent of Lowry's "The Giver," but with a queer romance and immersive desert setting, this promises to be a fascinating read.
---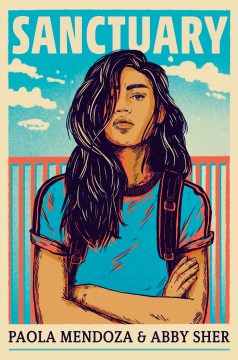 "Sanctuary" by Paola Mendoza and Abby Sher
Here's a dystopia a little closer to home. It's the year 2032 in America, and the government tracks everything. Citizens are all microchipped, deportation raids are regular, and California has declared itself a sanctuary and seceded. Despite all this, Vali, her mom and little brother—all undocumented migrants from Colombia—are getting along just fine, that is, until Vali's mom's counterfeit microchip starts malfunctioning. They decide to make the journey from their home in Vermont to the freedom and sanctuary promised in California, but they quickly get separated. Vali must travel across the country, doing her best to keep her eight year old brother safe, while evading the Deportation Force and predators both animal and human. This is an intense one that reviews described as "wrenching and unmissable."
---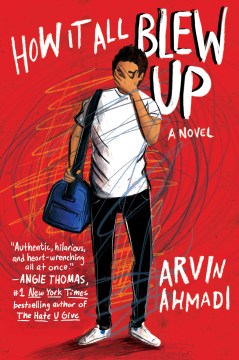 "How It All Blew Up" by Arvin Ahmadi
Detained by Customs and Border Protection at the airport, gay Muslim-American teen Amir must explain himself, coming out to the officers and to his family at the same time. Amir has been agonizing about telling his parents he's gay, so when bullies discover him at school kissing his boyfriend and threaten to tell, Amir freaks. Running away seems like the best option, and Amir hops on a plane and ends up in Rome. He begins to feel like a part of the gay community there and embraces his identity, but still misses home. This clever narrative is a monologue as Amir tell his story to the Customs officer at an airport, trying to convince them he is not a terrorist. Coming of age, coming out, and coming home, this book is fast-paced, funny and heartfelt.
---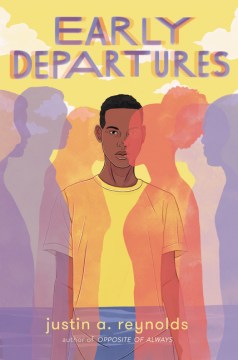 "Early Departures" by Justin A. Reynolds
Jamal has been grieving for two years. He's grieving for the loss of his parents in a car accident, and for the loss of friendship with his best friend Quincy. It's hard to stay friends with someone you blame for your parents' death. Jamal and Q never tried to repair their friendship, and when Quincy dies he loses his chance…. until mysterious scientists offer to reanimate Q for a short time. The problem is that Quincy will have no idea that he died, or that he's going to die again in just a few weeks—and Q's mom has forbidden anyone to tell him. Can Jamal work through his grief and reconcile with his best friend before he loses him again? (Look, I know I said the word "grief' a million times, but this book actually has a surprising amount of humor in it!)
---
"Sia Martinez and the Moonlit Beginning of Everything" by Raquel Vasquez Gilliland
That last book had a touch of science fiction, but if you're wanting even more…this book has aliens. Sia Martinez is a seventeen-year-old Mexican-American living with her father in Arizona. Three years ago, her mother was deported and died attempting to cross the desert to return to her family. Every new moon, Sia drives out to the desert and lights candles to guide her mother's spirit home, until one month her mother returns in the most unexpected way imaginable. To say this book is just sci-fi is misleading, because in addition to the aliens and government conspiracy theories, it also has magical realism and Mexican folklore, sex-positive romance and contemporary issues like domestic abuse, racism and immigration. All told in hauntingly poetic prose.
---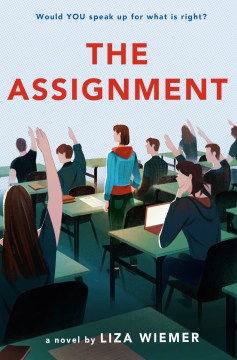 "The Assignment" by Liza Wiemer
For something completely different, here's a book about student activism based on a true story. Cade and Logan are shocked when their favorite teacher assigns students to debate in favor of the Holocaust. While the rest of the class blithely goes along with it and debates The Final Solution, Logan and Cade refuse to participate. First approaching their teacher, the two friends must stand against their principal and school district as well, until the community rallies behind them. This book is an excellent examination of student rights and power, as well as Antisemitism and the importance of standing up for others. Remember that I said this is based on a true story? It happened in 2017, which is distressingly recent. We've got a long way to go on fighting Antisemitism even now, so I'm grateful to books like this.