Confession time: if it were up to me, I'd probably end up only writing about fantasy books, because I love them so much. BUT I have managed to divide my love into two fantasies, two historical fictions, and two contemporaries. Be proud of my egalitarian blog writing!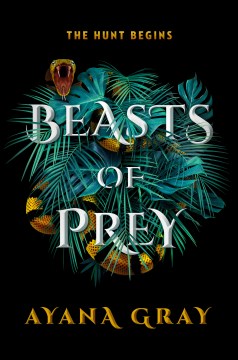 "Beasts of Prey" by Ayana Gray
I had to start with the fantasy! Utilizing Pan-African mythology, there is some lush world-building in this jungle-set fantasy. Koffi is an indentured servant at the Night Zoo, home to exotic magical creatures, and dreams of earning her freedom. Ekon hopes to join the elite warrior class, as a Son of the Six in their city of Lkossa. When a fire at the Night Zoo alters both their plans, the pair reluctantly team up to pursue the deadly Shetani—a creature that has been preying on Lkossa for nearly a century. While mistrustful at first, each dangerous encounter in the Greater Jungle leads them to rely on each other more and more. As they uncover secrets about the Shetani, they realize the stakes are much higher than just their own personal quests for redemption and freedom.
---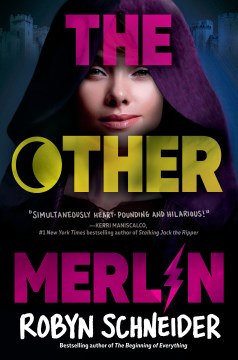 "The Other Merlin" by Robyn Schneider
Sometimes I love a super well-researched and accurate historical fantasy, and sometimes I love a book that cheerfully ignores all the rules. This book delights in turning Arthurian legend on its head, with Merlin as a bisexual teenage girl, Arthur as a bookish prince who pulled the sword from the stone during a drunken party, Guinevere totally uninterested in either Arthur or Lancelot, and all set in a Camelot more reminiscent of the 17th century than the 6th century. Emry and her twin brother Emmett are both wizards like their famous (and absent) father Merlin, but Emry has more talent and love for magic. So when the king needs a court wizard, Emry disguises herself as her brother and heads to Camelot. With high stakes politics, witty banter and a romance between Emry and Arthur, this book is great fun and perfect for fans of The Lady Janies books.
---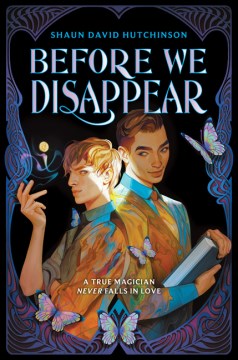 "Before We Disappear" by Shaun David Hutchinson
Moving on into historical fiction! Okay fine, mostly historical fiction with just a tiny bit of magic (I couldn't resist!). Jack is a talented pickpocket and assistant to the magician and con artist Evangeline Dubois, known as the Enchantress. When it looks like the authorities may catch up to them in Europe, they decide to try their luck at the 1909 World's Fair in Seattle. While there, another illusion act upstages them, and the Enchantress sends Jack to learn their secrets. The secret turns out to be Wilhelm, a boy who can travel invisibly. As Jack gets to know Wilhelm better, the two become allies first, then even closer, until Jack is determined to rescue Wil from his cruel employer. To build a life together free from illusion and crime, Jack and Wilhelm will have to pull off the most impressive trick they've ever attempted.
---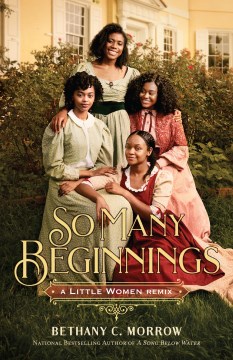 "So Many Beginnings: a Little Women Remix" by Bethany C. Morrow
No fantasy elements this time, I promise. This book is a retelling of the classic "Little Women," set in the freedman's colony on Roanoke Island during the Civil War. Meg, Jo, Beth and Amy live there with their mother, after being emancipated from their former lives in slavery. Just as in the original novel, the four sisters are seeking to find their place in the world, but in this version they must do so while fighting for a freedom and autonomy that their race and gender rarely affords. Filled with fascinating historical information about Reconstruction, Roanoke, and the American Colonization Society, this remix is well worth a read.
---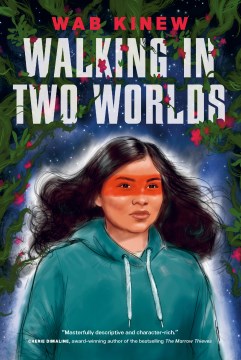 "Walking in Two Worlds" by Wab Kinew
Bugz is an Anishinaabe teen, living on a reservation with her successful and admired family. With her mom as the first woman chief, and her respected father and brother, Bugz often feels like the odd one out. She finds her success in the Floraverse, a virtual gaming world based on things that grow. Using her native culture's knowledge of the natural world, Bugz dominates in the game and takes particular pride in battling a misogynistic alt-right group called Clan:LESS. Feng is a member of Clan:LESS, who unexpectedly moves to Bugz's reservation to live with his aunt. A Muslim Uighur, he fled China to escape terrible governmental persecution, and he and Bugz realize they have more in common than either expected.  As they begin to fall in love, Bugz has to cope with her fear of betrayal, and Feng has to decide whom to trust. This is a fascinating look at gamer life from a diverse perspective and an Indigenous author.
---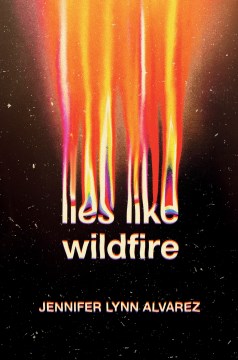 "Lies Like Wildfire" by Jennifer Lynn Alvarez
For my last contemporary option, we've got a thriller with a touch of mystery thrown in. Hannah and her four best friends are collectively known as the "Monsters" and have been close ever since they all met when they were seven years old. They have a series of rules for each other, including things like never dating another Monster and never telling on one another. They're spending one last summer together after high school, in their small town near Yosemite forest. When they accidentally start a fire while smoking in a no burn zone, they promise to keep their silence and secret. But as the wildfire rages and turns deadly, the Monsters realize their lies may have spread among each other and not just to the authorities. Their friendship crumbles even as their community flees the horrific fire, and one of the Monsters goes missing. This thriller is extremely well-written, and even though the characters are flawed and unlikable, you'll be swept up in the twists of the story and race to the end. With toxic friendships and visceral descriptions of the fire, this is an intense read, perfect for fans of Karen McManus and E. Lockhart.