A child's characteristics and interests create the mix of ingredients that go into the psychological gumbo of their identity. Some of these defining traits might last throughout their lives, while others will undoubtedly shift and fluctuate over the years. Learning to accept our identities is an important skill that is learned in childhood.

Here are some of my favorite preschool books about identity, diversity, acceptance and being true to yourself!
"Bunnybear" written by Andrea Loney, illustrated by Carmen Saldaña
Bunnybear looks like a Bear on the outside but feels like a Bunny on the inside! After being picked on by his family at home, Bunnybear sets out into the forest to find a place where he belongs.
"Neither" by Airlie Anderson
In a land of bunnies and birds, blue and yellow, this and that, is born a little green chick with bunny ears and bird wings. "I'm both!" it announces. "You can't be both!" the bunnies and birds cry, "You must be neither!" Unwanted by either group, Neither flies off in search of a place where they can be loved for who they are.
"Not Quite Narwhal" by Jessie Sima
Kelp, a little unicorn, has lived his whole life under the sea (with an adorable little diving helmet, of course). His family is a pod of Narwhals who love him wholeheartedly and never pick on him for being different. One day, when Kelp is pushed to the surface, off in the distance he sees a strange creature that looks just like him! After discovering a herd of unicorns on the island, Kelp must decide—is he a sea unicorn or a land narwhal?
"Red: A Crayon Story" by Michael Hall
Sometimes our outsides don't reflect our insides, and Red is a beautiful example of that. Red's paper wrapper says "Red," but under the paper label he's actually the color blue. It's only once he learns to accept himself for the color that he is on the inside that Red can begin to make true artistic masterpieces!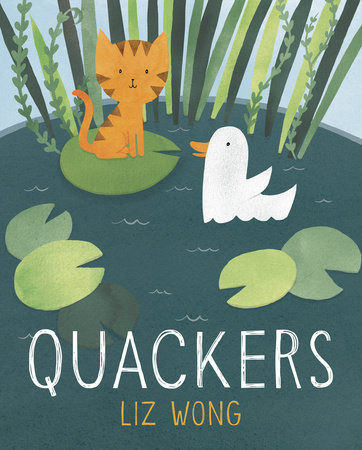 "Quackers" by Liz Wong
Quackers has been raised his whole life by a family of ducks down on the farm, but one day he meets the barn cats and suddenly realizes that he isn't a duck, he's a cat! Is there room in Quackers' heart to be both cat and duck, or will he have to choose one over the other?