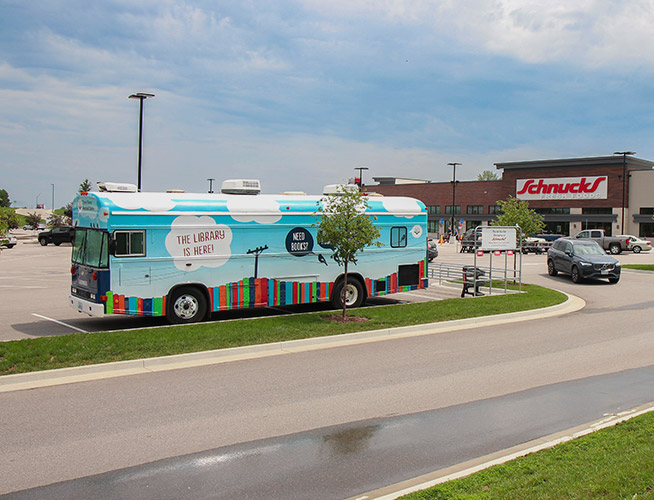 Starting this August, the library's big bookmobile will be visiting the east side of Columbia twice a month. Find us in the new Schnucks parking lot off the Lake of the Woods exit, and climb on board to find books, music, movies and more.
You can also pick up items you've requested. Just choose "bookmobile" when you place a hold in the catalog or app. Then, wait until you get an email letting you know your items are ready for pick-up. Remember to bring your library card!
The bookmobile visits Battle Crossing Shopping Center:
1st & 3rd Fridays of the month
1:30 – 6 p.m.
Our next visit is Friday, August 18.