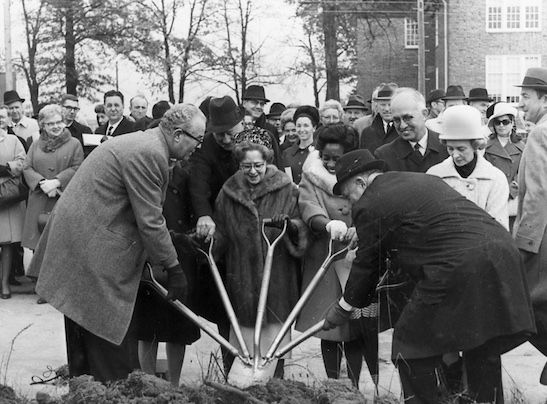 Back in the 1950s, the Missouri State Library promoted the formation of regional library systems throughout the state. Several Mid-Missouri library districts recognized the value of this initiative and came together to form the Daniel Boone Regional Library (DBRL) system in 1959. Today DBRL serves 223,303* people throughout Boone and Callaway Counties.
Many of the services the library offered in those early years continue to this day. Story times remain popular. The bookmobile still travels to various locations in our region. Staff still deliver library materials to people who have difficulty leaving the house. And our patrons can still borrow music and films along with books.
Thinking back on the past six decades, the same cultural changes you, your parents or grandparents experienced at school, at home and in the workplace were also reflected at the library. People wanted to learn, achieve and satisfy their curiosity, but in ever-evolving ways. Many of the DBRL milestones highlighted on the timeline below reflect that evolution.
We can't yet know what changes will occur in the next 60 years, but the library will strive to be at the heart of your community, a trusted resource, a partner known for excellence, and a place that connects you to a lifetime of discovery and joy.
*Based on U.S. Census projections for 2017.