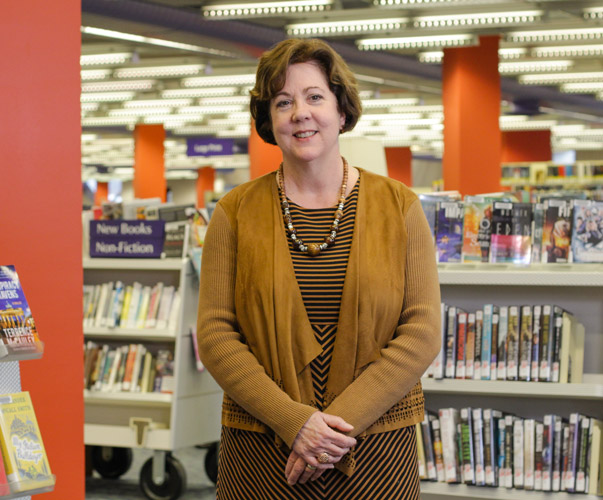 Happy spring! Here at DBRL we have been busy working on new services, like opening the new branch in Holts Summit and deploying our new Book Rover to area childcare centers. We're also gearing up for our annual One Read program and Summer Reading. As busy as we are, we find it is again time to pause a moment to take stock of how we are doing. To help us learn whether we are on track in serving your needs, we will be conducting a survey this summer to get your feedback on our current services, and to ask for suggestions on how we can serve you better.
Our last community survey was conducted in 2014, and from that we learned that the majority of you highly value our staff and services. Even so, you asked for more — and we listened! We have greatly expanded our DVD offerings by adding feature films. We purchased mobile hotspots for check-out so those without good home internet access can get connected for short term projects. We increased our budget for eBooks and audiobooks, so more titles are available to borrow on your devices. The check out rates of these items prove that all of these are popular additions.
Whether you are a library user or not, we want to know more about how we could do a better job. So, if you receive a survey, please take time to complete it and mail it in. Thank you in advance for helping us better serve our communities.