Here are some ideas on how to support your child's artistic efforts.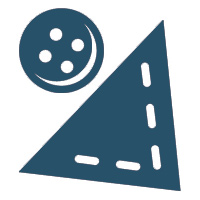 Offer odds and ends to use in their art projects and let them decide how to use them.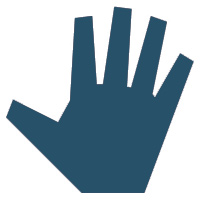 Focus on the process and not the end product so that you're encouraging their effort.
Start a conversation about what they've made, like saying "Tell me about your picture."
Do you proudly display your kiddo's art on your fridge? Kids love to create using crayons, paint, boxes, feathers, acorns — whatever is on hand. Their explorations are fun, entertaining, educational and fridge-worthy.
When children engage you in a conversation about what they've created, they're learning new words, shapes and colors. In the process of creating, children make decisions about their project, which strengthens their problem-solving and critical-thinking skills. As parents and teachers, we want to encourage a child's interest and love for creating art and crafts not just because it's lovely to see, but also because it helps their development.
"Working with clay, paint, scissors, glue and everyday objects all helps build fine motor skills that give children strength to hold a pencil, zip a zipper and tie a shoe. Art also helps youngsters begin to see and understand patterns that help provide the basis for learning math," says Sarah Howard, children's and youth services manager with the Daniel Boone Regional Library. "When you encourage your child to create something, remember that there is no right or wrong way to make art, and it does not have to be a realistic representation of anything."
"Making art helps build communication, problem-solving and fine motor skills as well as offering children an outlet for self-expression, creativity and emotional growth — all of which are lifelong needs," said Howard.
So have fun helping your children create and learn with art and crafts this summer, and make sure you have plenty of room to display their work on the refrigerator.
Take advantage of creative fun from your library!
"Recipes for Fun" Videos on YouTube
Library staff recorded a series of videos demonstrating activities you can do with and for your kids like making "I Spy" bottles or your own finger paint. We add new how-to videos regularly.
Take and Make Kits
We prepare themed craft kits for families to pick up and do at home. Some are paired with an instructional video posted on Facebook or YouTube. Watch our social media for when the next one is available.
Creativebug Online Classes
Find kid-friendly art and craft video classes to do together. Try a beginning watercolor class, make knotted friendship bracelets or choose another fun activity. There's more to explore every week, and it's free with your library card.