Voting for the 2020 One Read book is now closed. We will announce the winning book on May 19 at oneread.org.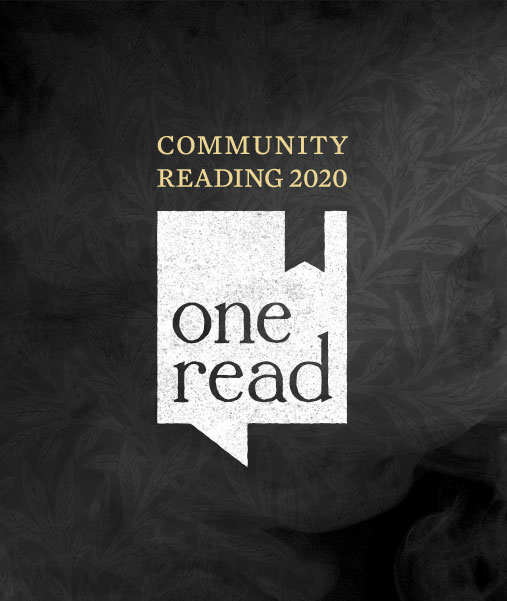 Last fall, the Daniel Boone Regional Library invited the community to nominate books for One Read 2020, the community-wide reading program. In January, a panel of community members reviewed the 160 suggestions and narrowed that list down to 10, and then chose two books to present for a public vote. You can vote online at oneread.org for your preferred choice through April 24.
This year's choice is between "A Gentleman in Moscow" by Amor Towles and "The Last Days of Night" by Graham Moore.
"This year, we're seeing the battle of historical fiction," said Lauren Williams, DBRL One Read co-chair and adult and community services manager. "Both have received high praise around the country and have been translated into several different languages. It will be a tough choice."
"A Gentleman in Moscow" by Amor Towles
In 1922, a Bolshevik tribunal sentences Count Alexander Rostov to house arrest in the luxurious Hotel Metropol. For the next 30 years, the Count experiences his country's upheaval and transformation from the confines of his attic room, the building's grand public spaces and the behind-the-scenes domains of hotel employees-turned-friends. While Rostov cannot go out into the world, the world comes to him in the form of Nina, a bureaucrat's precocious daughter; the film actress Anna Urbanova; American intelligence officer Richard Vanderwhile; and even political leaders like Nikita Khrushchev. This novel is a lightly drawn, episodic portrait of Russia's 20th century political history, as well as a charming tale of one man's dedication to family, memory and home.
"The Last Days of Night" by Graham Moore
In this historical thriller set in the 1890s, rivals Thomas Edison and George Westinghouse, both racing to be the one to electrify America, are locked in the so-called "War of the Currents." Edison sues Westinghouse for patent infringement, and Westinghouse hires the brilliant but inexperienced young lawyer Paul Cravath to countersue. Lies, betrayals and even violence soon follow, as Cravath decides the key to winning the case lies in persuading the eccentric Nikola Tesla to invent a better light bulb. This novel based on historical events is a lively legal drama with a bit of romance tucked in.
With DBRL being closed during the voting period, voting will be online exclusively. "We've offered online voting for a few years now, and more and more people have taken advantage of it," said Kat Stone Underwood, DBRL librarian. "Fortunately, it also lets us easily continue this popular adult reading program, now in its nineteenth year."
"I know that many of our avid One Read participants are wondering whether we'll have an author visit and other related programming in September," said Kirk Henley, One Read co-chair and DBRL collections manager. "We're hopeful that we'll be past the nation's crisis by then, but in the meantime, we'll consider other online options."
One Read is a community-wide reading program coordinated by Daniel Boone Regional Library and co-sponsored by a task force of local businesses, agencies, academic institutions and other groups that encourages adults of all ages to read and discuss a single book. More information about submitted titles and related One Read topics can be found at oneread.org.