Voting for the 2021 One Read book is now closed. We will announce the winning book on May 18 at oneread.org.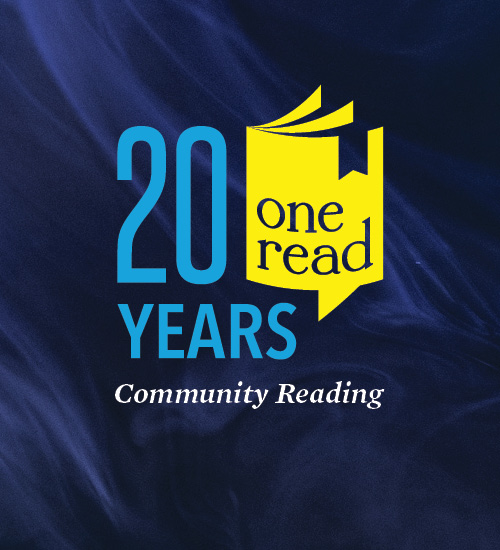 The One Read reading panel of community members from Boone and Callaway Counties narrowed the list of more than 230 book suggestions for the 2021 One Read title to two top contenders. From April 5-24, you can cast your vote for either "Furious Hours: Murder, Fraud, and the Last Trial of Harper Lee" by Casey Cep or "The Resisters" by Gish Jen.
Vote online at oneread.org. Ballot boxes will also be set up at library locations in Ashland, Columbia, Holts Summit and Fulton. The winning title will be announced May 18.
"Furious Hours: Murder, Fraud, and the Last Trial of Harper Lee" by Casey Cep
Part true crime narrative, part biography, "Furious Hours" documents the remarkable story of the 1970s-era Alabama serial killer Willie Maxwell, and Harper Lee's attempt to write a book about his crimes, the justice system and racial politics in the deep South. Cep first tells the story of Maxwell, the mysterious deaths of several family members, accusations of voodoo and his dramatic murder at the funeral of his final alleged victim. Cep next dives deeply into the trial of Maxwell's killer (which Harper Lee attended), Alabama politics and the insanity defense. Finally, Cep creates a portrait of a frustrated Lee, trying — and failing — to get the truth behind the murders onto the page. The result is an extensively researched and immersive work of nonfiction.
"The Resisters" by Gish Jen
In an eerily familiar and not-so-distant future, the mostly-flooded AutoAmerica is strictly divided between the fair-skinned employed (Netted) and the darker-skinned unemployed (Surplus), with everyone's actions closely monitored by Aunt Nettie. Grant, a former professor, and Eleanor, an attorney still fighting for the rights of the oppressed, discover their daughter Gwen has an almost supernatural gift for pitching. Surplus aren't allowed to play organized sports, so the family starts an underground baseball league. Gwen's talents are ultimately discovered and her family threatened if she won't agree to play ball on behalf of AutoAmerica. This is a clever, well-crafted novel about the construction of race, the surveillance state, the consequences of climate change and baseball.
Now in its 20th year, One Read is a community-wide reading program coordinated by the Daniel Boone Regional Library that encourages adults of all ages to read and discuss a single book. It is co-sponsored by a task force of local businesses, agencies, academic institutions and other groups. More information about related One Read topics can be found at oneread.org.