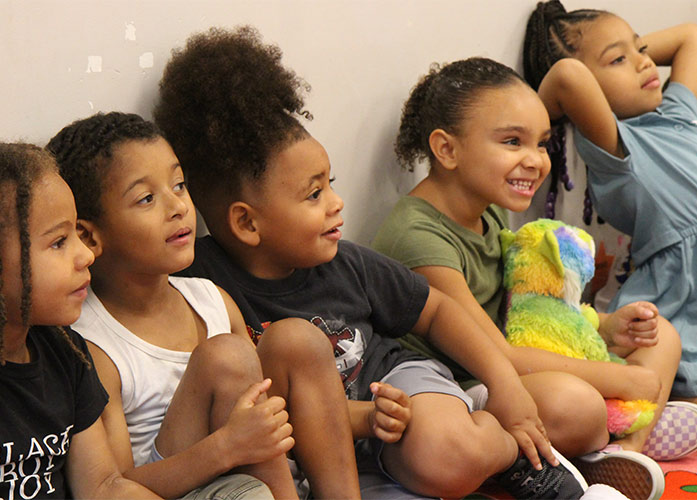 Research conducted by many different organizations across the world points to the importance of young children having books where they live and play.
Through reading and storytelling, kids begin to understand language, learn new words and develop their imaginations — all important skills to have when they enter school.
As a library, we strongly believe and support what these studies find, so we offer a wealth of books for preschoolers. We also understand the time and financial constraints many families face and the difficulties they may have getting to the library, visiting the bookmobile or purchasing books for themselves. Since 2010, we've been taking books to where many kids spend their days: child care centers.
"Our goal is to support our early childhood educators and celebrate reading with kids which, in turn, supports their school readiness," says Sarah Howard, youth and community services manager at the Daniel Boone Regional Library.
You may have seen one of our colorful vehicles driving about. Two of them — Bookmobile, Jr. and the Book Rover — primarily visit licensed child care centers in Boone and Callaway Counties. We currently reach about 1,000 children in the 50 different child care centers that we visit each month.
"We tailor services to each child care centers' needs. We call to see what themes they are planning, and offer books and story times to help support what they are teaching. When we visit, children check out books, teachers borrow training resources and we read books to the children," said Howard. On average, up to 1,800 items are checked out and library staff present 60 story times at child care centers each month.
Library visits become a regular event that kids look forward to, which, in turn, improves their learning. "A couple of the day cares I visit have big picture windows in their facilities, and the kids are always lined up waiting for us, waving and jumping up and down with excitement to see the bookmobile pull in. They know that they are going to get stories, songs and fingerplays, and then go out and pick out books. They do the same when we leave. Seeing the excitement on their faces is the best," says Callaway County library associate Julie Murphy.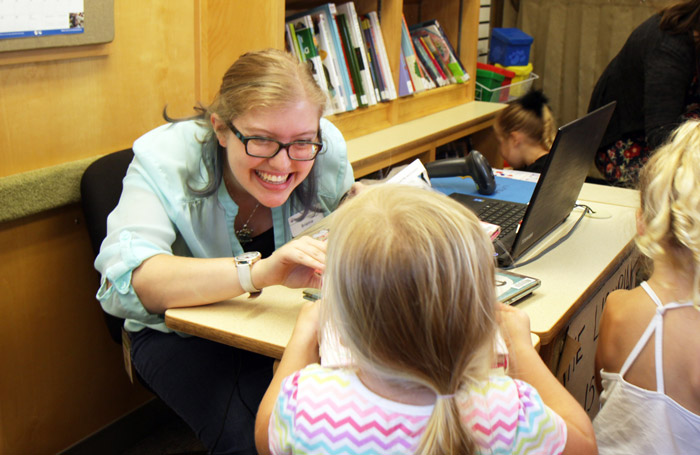 Not only do the kids love the bookmobile visits, the early child care educators do, too. "We are, and always have been, super thankful for this service! The ability this gives our amazing teachers to have on hand a wide variety of ever- changing books! For them to be able to reinforce our weekly themes in any fashion is a powerful tool," says Mrs. D., an educator in one of our Columbia child care centers.
The most important time for cognitive development of young minds is between birth and age 5. By providing support to our early childhood educators and bringing a wide variety of books to preschoolers, the library plays a key role in helping children gain skills to be ready for school. This youth outreach program has grown since it was first introduced in 2010, and we hope to continue expanding the effort.