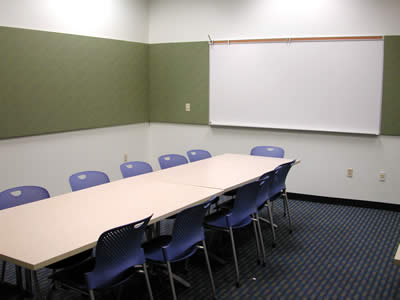 Many non-profit community groups use public meeting space at our libraries. Now it's even easier to reserve meeting and study rooms through our new online registration system. You can see a live view of which rooms and times are available and request a reservation with a few clicks.
With this new system, you can:
Make reservation requests online at your convenience, 24 hours a day.
Receive a reminder notification of your reservation via email and text.
Receive a notification if the library closes for weather or another unforeseen reason.
Room reservation requests will also continue to be accepted over the phone.