Many of us have spent lots more time reading during the pandemic. Some of the books were great, and others not so much. With so many titles on the library's shelves, how do you know which ones you'll enjoy?
As you know, what your best friend recommends may not be your cup of tea. They may love thrillers and mysteries, but you prefer historical fiction and biographies. Our library staff know where to direct you based on your personal interests and preferences, and you don't have to come into the library to get their advice.
---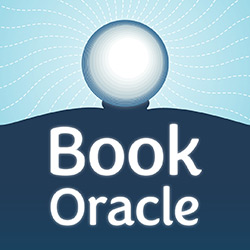 Introducing the "Book Oracle"
The Book Oracle is our newest online book recommendation service that offers you a personalized book list based on your reading preferences. Just tell us some of your favorite books and genres, and the Book Oracle team will curate a list of 8-10 books or audiobooks in our catalog just for you. Try it out today!
Staff Book Lists
If you need a reading recommendation sooner rather than later, check out the staff-created lists posted in the library's online catalog. We generate new lists all the time with different themes and for different age groups. A few recent lists include "Women's Memoirs," "Debut Author Spotlight" and "Elephants." Find recent staff lists at the top of the catalog home page.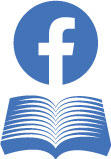 Facebook Friday
On the first Friday of each month, library staff take over DBRL's Facebook page to give you on-the-spot book recommendations. Simply tell us about two or three books or authors you like in the comments section of our Facebook Friday post, and we'll recommend your next great read. Keep an eye out for the next Facebook Friday on June 4.
Library Blogs
Our blogs for kids/parents, teens and adults are written by library staff and cover all kinds of library-related topics including great books to read! You can also find links to the blogs in the "Browse and Borrow" menu at the top of the library website.
Readers' Tools in Your Library Account
You can keep track of books you want to read within your library account at or in the mobile app. Add infinite titles to your "For Later Shelf," and your account dashboard will always show you which titles on your list are currently available to check out. You can also keep track of what you've already read with your "Completed Shelf."