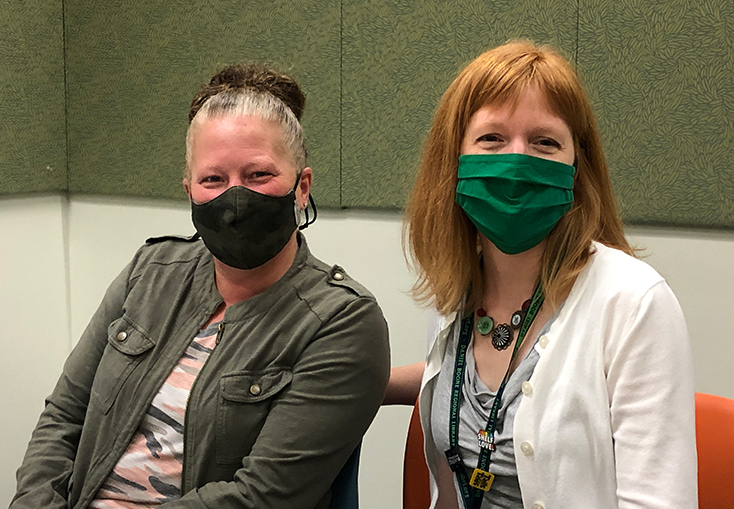 As a high school student, did you eagerly climb out of bed every morning, go to class, get your homework done and take every test? Or did other challenges get in your way and make it hard to finish school? Whether or not you finished high school can have a large effect on your career options and how much money you earn.
With a high school diploma:
You earn more.
Based on updated U.S. Bureau of Labor Statistics figures for 2021, those without a high school diploma can expect to earn $619/week and face an unemployment rate of 11.7%, whereas those with a high school diploma can earn $781/week with an unemployment rate of 9%.*
You can join the military or go to college.
Both the military and colleges require either a high school diploma or completion of the HiSET/GED test.
You're eligible for more jobs offering benefits.
If you want to take advantage of an employer's health insurance plan, having a high school diploma will help you land a job in companies that offer benefits.
Is it too late to get a high school diploma?
You're in luck! There are several ways adults can finish high school.
NEW! Online Excel Adult High School **
The Daniel Boone Regional Library offers you the opportunity to earn a nationally accredited high school diploma online through the Excel Adult High School (EAHS) program. Each student receives a free Chromebook, funded through a grant, and enrollment is paid through privately funded scholarships. Learn more online or call (573) 443-3161.
MERS Goodwill Excel Center
The Excel Center is an accredited, tuition-free adult high school in Columbia offering in-person day and evening classes. Students can learn at their own pace as they work toward earning their diploma. A free drop-in child care center and transportation assistance are available. (This option is not affiliated with the library's online high school program.) To learn more call (573) 554-7655 or visit https://excel.mersgoodwill.org.
HiSET Exam / High School Equivalency Program
Missouri offers the High School Equivalency (HSE) program for students interested in taking the HiSET exam to earn a high school equivalency credential. To prepare for the test, use the free study resources available through the library or call (573) 443-3161 for help. Learn more about the HiSET.
According to the U.S. Census Bureau, there are 12,600 people in Boone and Callaway Counties who weren't able to complete their high school education for whatever reason. We are fortunate in our area to have both online and in-person adult high school options to get a diploma, in addition to the HiSET.


* These numbers don't factor in completion of training programs in the form of apprenticeships and other on-the-job training, which may also influence earnings and unemployment rates.
** This project is supported by the Institute of Museum and Library Services under the provisions of the Library Services and Technology Act as administered by the Missouri State Library, a division of the Office of the Secretary of State.
If you or your organization is interested in giving to the Excel Adult High School scholarship fund, please contact Melia Douglass, mdouglass@dbrl.org or call (573) 443-3161.