About the Book
"Furious Hours" is the stunning story of a serial killer and the book Harper Lee failed to publish about his crimes.
Part true crime narrative, part biography, "Furious Hours" documents the remarkable story of the 1970s-era Alabama serial killer Willie Maxwell, and Harper Lee's attempt to write a book about his crimes, the justice system and racial politics in the deep South. Cep first tells the story of Maxwell, the mysterious deaths of several family members, accusations of voodoo and his dramatic murder at the funeral of his final alleged victim. Cep next dives deeply into the trial of Maxwell's killer (which Harper Lee attended), Alabama politics and the insanity defense. Finally, Cep creates a portrait of a frustrated Lee, trying — and failing — to get to the truth behind the murders onto the page. The result is an extensively researched and immersive work of nonfiction.
About the Author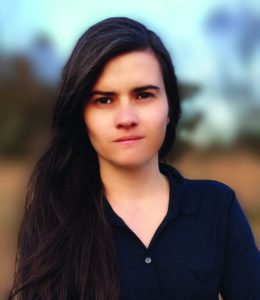 Casey Cep is a staff writer at The New Yorker. Her first book, Furious Hours: Murder, Fraud, and the Last Trial of Harper Lee, was an instant New York Times bestseller, and is available in paperback, hardcover, as an e-book, and as an audiobook.

A proud graduate of the Talbot County Public Schools, she has an A.B. from Harvard College and an M.Phil. from the University of Oxford, where she studied as a Rhodes Scholar. She was born and raised on the Eastern Shore of Maryland, where she still lives with her family.
Biographical information and author photo courtesy of caseycep.com.
Listen below to hear KFRU's David Lile as he interviews One Read co-chair Lauren Williams about this year's selection: