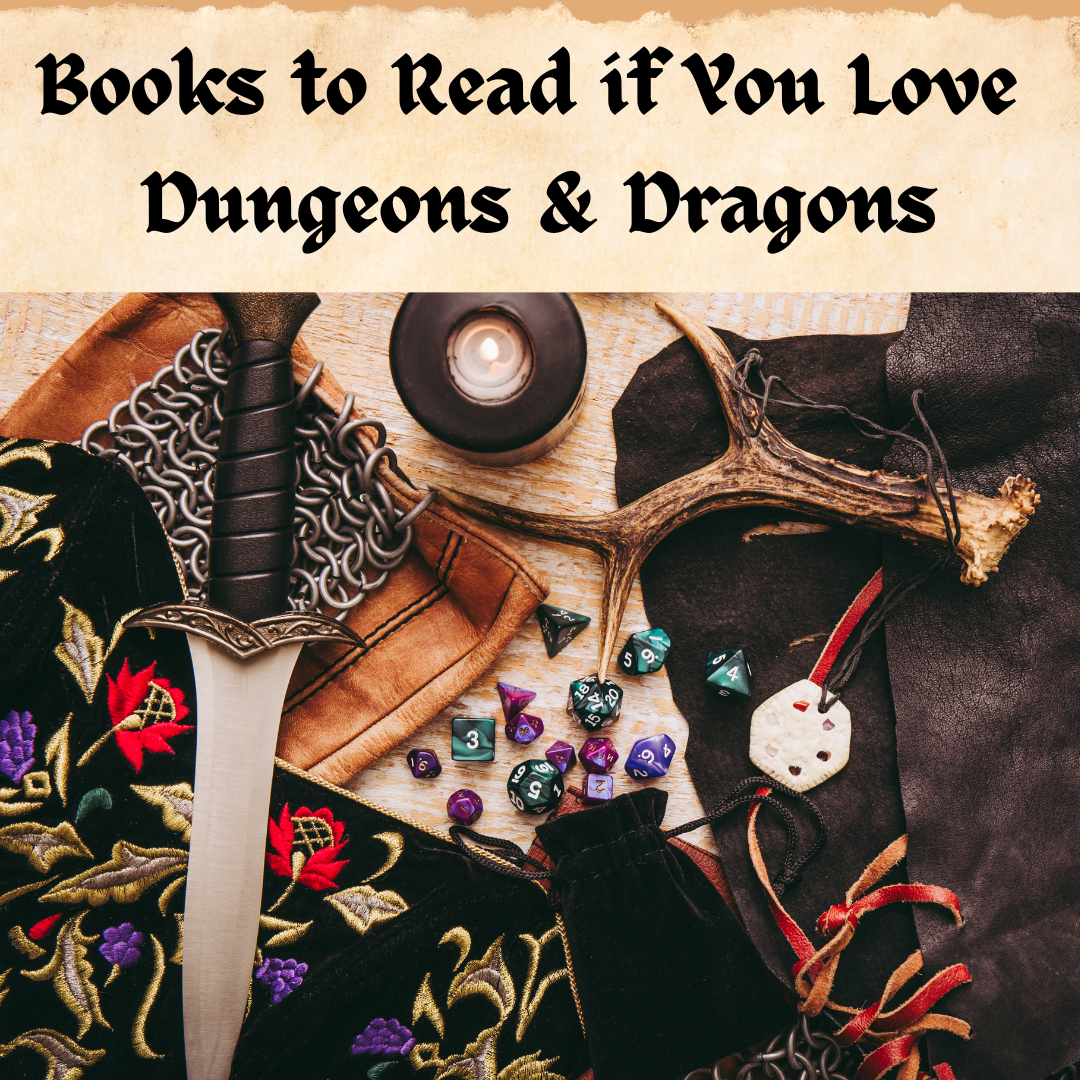 So you love Dungeons and Dragons and you need something to inspire your next campaign or character.  Perhaps you saw Honor Among Thieves and you're in a questing, stealthing, battling sort of mood.  Or maybe you're just curious about what all the hype is about.
Whatever your reason, we've definitely got something that'll satisfy that need for adventure!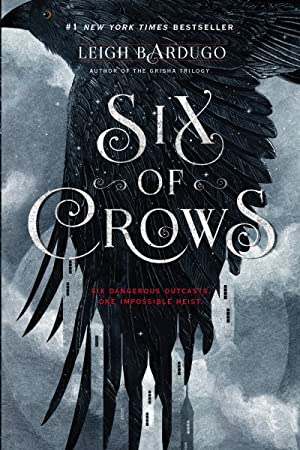 One of the things I love about D&D is putting together the right crew for a job. "Six of Crows" by Leigh Bardugo serves up the snippy banter and found family when a mastermind, a spy, a gunslinger, a fighter, a Heartrender, and a demolitions expert attempt to pull off an impossible heist. If they can figure out how to work together.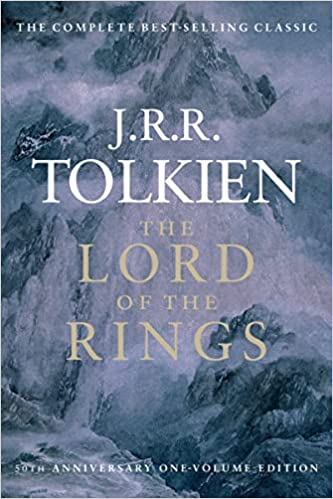 "The Lord of the Rings" by JRR Tolkien is a classic for a reason, this series revolutionized fantasy literature and established the genre as popular and profitable. LOTR is the ultimate epic in forming a fellowship for a mighty quest to save the world from the powers of darkness.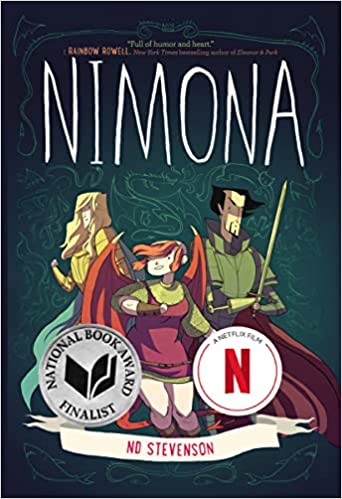 Let's be honest, we love a good baddie. Written by ND Stevenson, "Nimona" is an impulsive young shapeshifter with a knack for villainy. Lord Ballister Blackheart is a villain with a vendetta. As sidekick and supervillain, Nimona and Lord Blackheart are on a mission to prove to the kingdom that the heroes aren't what everyone thinks they are. But as small acts of mischief escalate into a vicious battle, Lord Blackheart realizes that Nimona's powers are as murky as her past and her unpredictable wild side might be more dangerous than he is willing to admit.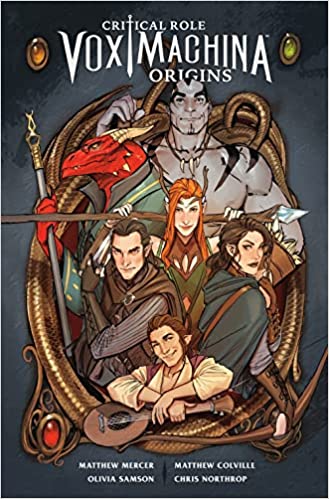 If you're into D&D at all, you've probably heard of "Critical Role," a successful web show where a cast of professional voice actors play D&D. "Vox Machina: Origins" is a graphic novel that depicts the beginnings of the team and how they get together to solve a mysterious plague in a swampy trading town.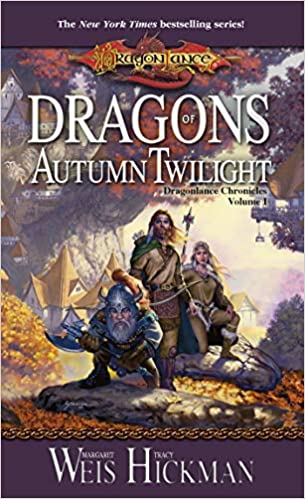 Rather than just following the tropes of D&D, "Dragons of the Autumn Twilight" by Margaret Weiss and Tracy Hickman is the first book of the Dragonlance Chronicles and was actually based on the Dungeons and Dragons game modules.
Dragons have returned to Krynn. But with their arrival comes the departure of the old gods—and all healing magic. When Tanis, Sturm, Caramon, Raistlin, Flint, and Tasslehoff see a woman use a blue crystal staff to heal a villager, they wonder if it's a sign the gods have not abandoned them after all. A new religious order wants the staff for their own ends, believing it will help them replace the gods and overtake the continent. Now, the Companions must assume the unlikely roles of heroes if they hope to prevent the staff from falling into the hands of darkness.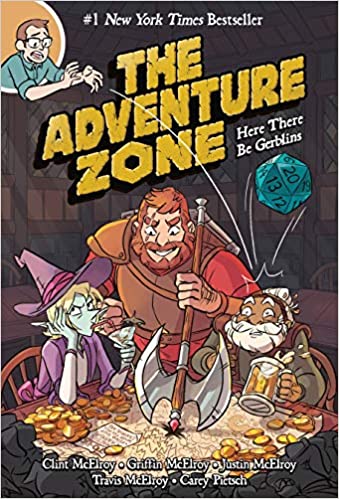 "Adventure Zone: Here There Be Gerblins" is a graphic novel based on a podcast where the three McElroy brothers and their dad play D&D. An elf wizard, dwarf cleric, and human fighter are hired to guard a wagon and stumble into being recruited by a secret organization where they hunt down powerful artifacts in an attempt to save the world.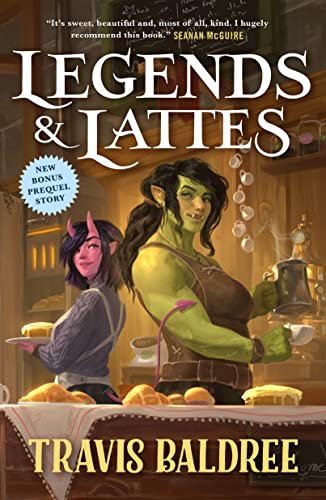 And if you love the tropes, but want something a little less stabby, in "Legends & Lattes" an orc decides that maybe she's done with violence and bounties and wants a simpler life. She opens the first coffee shop in the city of Thune. But old and new rivals stand in the way of success — not to mention the fact that no one has the faintest idea what coffee actually is. If Viv wants to put the blade behind her and make her plans a reality, she won't be able to go it alone. "Legends & Lattes" by Travis Baldree is described as "high fantasy and low stakes", this is a cozy little adventure with a lot less bloodshed.
Need to re-roll your perception and look at some more options?  Check out this list and let me know how you want to do this!