I just want you all to know that the library is still buying books for you! I'm focusing on eBooks and downloadable audiobooks these days, and we have some really great options. The best part is that it's easy to keep up with holds since there's no processing time on these, so hopefully you won't have to wait too long for anything. Anyway, here's some books I'm excited about!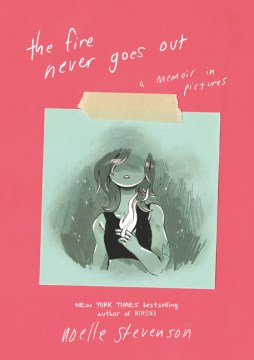 "The Fire Never Goes Out" by Noelle Stevenson
You guys. I love Noelle Stevenson, and have ever since her Pokeymans and Marvel days. When I saw that she had a memoir coming out I got very excited. Of course it's illustrated, and I can't wait to read it.
---
"What I Want You to See" by Catherine Linka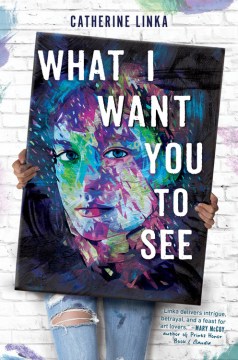 When Sabine's mother dies during senior year, Sabine ends up living out of her car as she finishes high school and applies to college. With a merit scholarship to a prestigious art school, Sabine is ready to do well, but first she must win her professor's approval. Desperate to please her teachers, and with her scholarship (and thus livelihood) on the line, Sabine finds herself drawn into an intricate web of deceit and crime. This introspective thriller explores poverty, the cost of higher education and self-expression.
---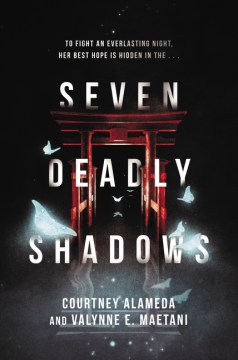 "Seven Deadly Shadows" by Courtney Alameda and Valynne E. Maetani
Any "Death Note" fans out there? This novel follows Kira, a teenager just trying to balance school and family obligations, while keeping it a secret that she can see yokai, ghosts and demons. When she learns that a demon king plans to rise and basically destroy the world, she must enlist the help of seven death gods who may or may not be interested in helping.
---
"If These Wings Could Fly" by Kyrie McCauley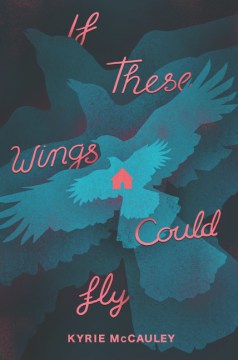 I've never had as much patience for poetry as I feel like I should. Instead, I like my prose lyrical—think Rothfuss' "Kingkiller Chronicles"—and this one fits the bill. Leighton is a high school senior, trying to balance her desire to flee to college with her desire to protect her sisters from an abusive father. Sounds relatively normal right? Until you throw in a house that magically repairs any abuse it suffers, and 60,000 crows. Tensions rise in Leighton's small town, as neighbors become increasingly distressed about the crows, and Leighton must face difficult choices that will affect everyone she loves.
---
"Not So Pure and Simple" by Lamar Giles
Everyone at school knows that Del Rainey is a player. Yet his reputation isn't exactly truthful—in fact, he's a virgin and has had a crush on the same girl since fifth grade. Eager to spend time with her after she goes through a breakup, Del inadvertently ends up part of her church's Purity Pledge. This comedy of errors deftly addresses toxic masculinity, religion and gender politics in a refreshing new way.