Happy end of 2020 everyone! For my final post of the year, I thought I'd go back and look at some of the books I didn't have a chance to write about earlier. Not everything about 2020 was terrible, and these books can prove it!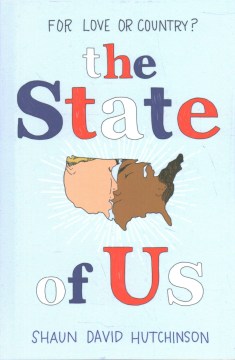 "The State of Us" by Shaun David Hutchinson
Perhaps it feels too soon for a presidential campaign book, but I assure you this charming LGBTQ+ love story is much more enjoyable than the real election was. Dre and Dean each have a parent running for president, Dre's dad for the Democratic party, and Dean's mom for the GOP. As the two boys keep running into each other on the campaign trail, they become closer and closer. While the star-crossed lovers trope is hardly new, this book refreshingly focuses on how to love someone even if you don't share all their beliefs—whether that's your partner or your parent.
---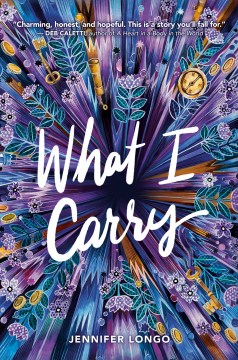 "What I Carry" by Jennifer Longo
Muiriel has grown up in foster care, and at 17 only has to make it through one more placement before she ages out of the system. After living in 20 different foster homes, she knows exactly what to carry to survive: minimal belongings and no emotional attachments. Yet her newest foster home feels different, with an insightful foster mother, a classmate who seems like perfect best friend material, a guy who likes her, and even an adorable family dog.  The author is a foster parent who wrote this book for her adopted daughter, and despite the main character's difficult past, hope and love shine through in this story.
---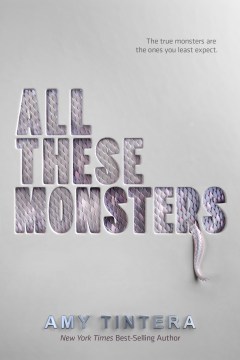 "All These Monsters" by Amy Tintera
Clara feels trapped by her bad grades and abusive family, so when she gets the opportunity to fight monsters overseas, she leaps at it. Europe and Asia are plagued by scrabs, sharp clawed, thick skinned monsters who wreak havoc in densely populated areas. Clara ends up on a scrab fighting team with other inexperienced fighters, and together they train to take on the monsters. Yet as they fight, Clara must uncover some deeper truths—about the scrabs and about her abusive father. This sci-fi thriller is fast-paced and loaded with riveting action scenes, but it's rounded out beautifully with Clara's emotional journey as she frees herself from the cycle of abuse. Fair warning, this is a duology, and the next book comes out in July.
---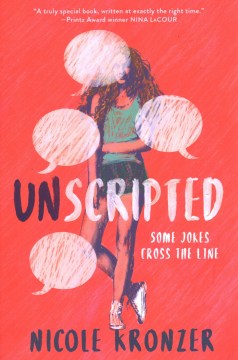 "Unscripted" by Nicole Kronzer
Zelda has a plan. She wants to be on SNL by the time she's 25, and attending a prestigious improv summer camp is the first step. She successfully auditions for the camp's varsity improv team that gets to perform for industry professionals at the end of the summer, but nothing about this experience will be easy. In a camp of 200 students, only five of them are girls, and misogyny and sexual harassment are the norm. To make things even more difficult, the team's 20-year-old coach takes an interest in Zelda…but only in private. He ridicules her in front of the team, but flatters her when they're alone, and Zelda isn't sure how to respond. Improv and comedy create an excellent background for this strong examination of gender equality, consent, and fighting for your dream.
---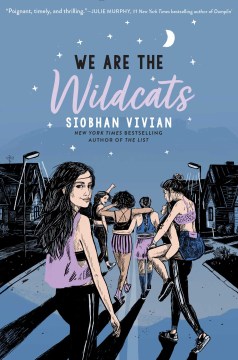 "We Are the Wildcats" by Siobhan Vivian
The Wildcats, the girls varsity field hockey team, went undefeated last season—until their disastrous state championship game. It's the start of the next season, and the girls are still reeling from their loss and worried that their coach hasn't forgiven them. The night before their first game, they traditionally throw a mandatory slumber party, for bonding and to initiate the new girls. But this year, Coach has other plans for them. Told over a 24 hour period, and from the perspective of each of the six girls, this intimate look at high school sports will captivate and inspire.
---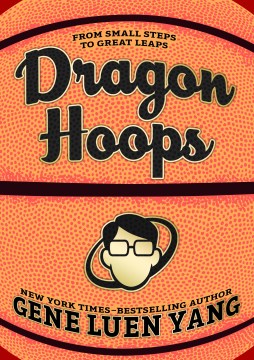 "Dragon Hoops" by Gene Luen Yang
One more sports story! This graphic novel is part sports journalism, part memoir, and part basketball history. Yang was never very interested in sports, but when he hears other teachers at his school discussing their team's basketball championship dreams, he is intrigued. Math teacher and cartoonist Yang is looking for inspiration for his next book, and finds it in the Dragons basketball team. He begins attending practices and interviewing team members and coaches, as he documents their fight for the California State Championship. Not only does Yang depict thrilling scenes on the court, he also interjects information about the history of basketball. Unsurprisingly, if you've read any of Yang's other work (which you really should!), he also discusses the racial and sociopolitical aspects of basketball throughout the years. By rounding it out with insight into his own life and career, this graphic memoir is a great option for sports and comics fans alike!