It's February, and the books that caught my eye this month all happened to have romance. If rom-coms (or rom-drams) aren't your thing, stick with the first book! It's got plenty of demons and monsters and magic. The other two are decidedly fluffier!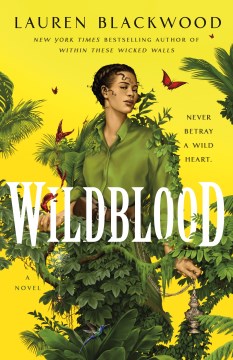 "Wildblood" by Lauren Blackwood
Victoria is a Wildblood. Kidnapped as a child for her rare magical abilities, she has worked for the Exotic Lands Touring Company as a jungle tour guide ever since. The jungle is full of deadly spirits and creatures, and Victoria and her fellow Wildbloods use their magic to protect wealthy clients on their tours. Now Victoria is eighteen and due for a promotion in the company that will afford her more freedoms than she's ever had. But she's instructed to only act as support on her next expedition, letting her competitive and vindictive ex-boyfriend take the lead. The tour is for American gold miners who are headed to the most dangerous part of the jungle, where all the fiercest beasts are drawn to the gold in the Gilded Orchard. As the tour progresses, Victoria and the lead goldminer, Laertes Thorn, begin to fall for each other, and she has to decide if advancement in a corrupt company is really all she should hope for. This fast-paced adventure deftly balances fantasy and folklore with themes of colonialism and slavery.
---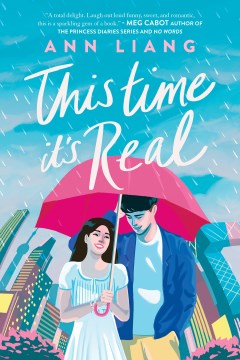 "This Time It's Real" by Ann Liang
Eliza is constantly moving from country to country for her mom's consulting career and never feels like she fits in anywhere. So when she's assigned to write about a close relationship for school, she decides to invent one. Her essay about meeting her devoted boyfriend gets posted on the school website…and goes viral worldwide. Now she's got an internship offer from a prestigious literary website, and they expect her to continue to write about her boyfriend and offer relationship advice. Having a fake boyfriend is better than an imaginary boyfriend, right? Eliza approaches her classmate Caz Song—who also happens to be a television heartthrob—with a fake dating proposal, promising to help him with college application essays if he agrees to pretend to go out with her. Of course, you can guess where this is heading, but the beautifully written characters make it well worth the journey.
---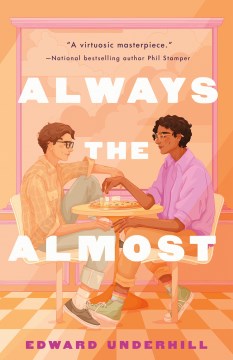 "Always the Almost" by Edward Underhill
It's a new year, and Miles Jacobson has two major New Year's resolutions: beat his rival in the regional piano competition and win back his ex. Shane dumped him after Miles came out as trans, but Miles is determined to prove he's still the same person Shane loved. As he prepares for the competition, his new piano teacher pressures him to give his playing personal meaning, forcing Miles to continue learning and defining who he is. And his Shane campaign is complicated by the arrival of a new boy named Eric Mendez, who is instantly supportive of Miles' identity and also very cute. Though many LGBTQ+ books focus on hardships, this book promises from the beginning to be full of joy. With complex characters dealing with realistically thorny problems, that joyous happily-ever-after is well-earned.