For my first post of the year, I've got a nice mix of genres! We've got thrillers, we've got sci-fi, we've got love stories and we've got fantasy—not to mention some great diverse representation. I'd say 2021 is off to a pretty good start.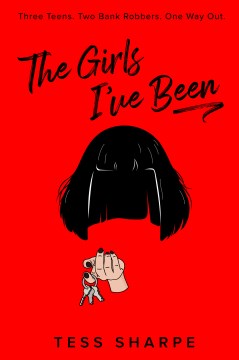 "The Girls I've Been" by Tess Sharpe
Let's start with a queer thriller. Nora lives with her older sister and is attempting to have a normal life. Though after years of assisting her con artist mother by assuming various identities, it can be hard to figure out what normal looks like. Things seem to be going alright, other than the inevitable awkwardness when her ex-boyfriend walks in on her kissing her new girlfriend. But when the three of them become hostages in a bank robbery, Nora can feel her past and present colliding. Even though she's tried to leave everything behind, she'll need to call on the skills she learned from her toxic and controlling mother to get everyone out alive. A thriller with a strong focus on identity and positive bisexual representation, you won't want to miss this one!
---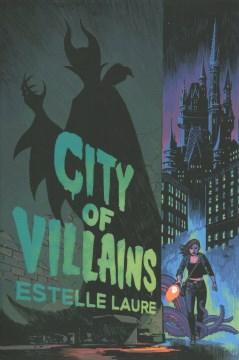 "City of Villains" by Estelle Laure
If you're into Disney villains, this is the book for you! Mary Elizabeth is an intern at the Monarch City Police Department. Two years ago, a skyscraper suddenly vanished, dividing citizens into a group in support of magic, and a group that opposes it. This political division especially affects Mary Elizabeth's neighborhood, the Scar, where magic users are being driven out by those who hate magic. With criminal activity from the Mad Hatter, and a high profile missing persons case, the unrest in the city is reaching a fever pitch. This book explores ideas of inequity and gentrification against a gritty and magical backdrop with appearances from various Disney villains.
---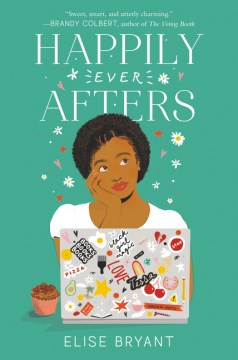 "Happily Ever Afters" by Elise Bryant
Tessa enrolls in a new creative writing program her junior year, and is delighted to be able to write the romance stories she loves. Unfortunately, the idea of her peers workshopping her stories gives Tessa a severe case of writer's block. Her best friend decides Tessa needs a real life romance to get inspired again, and Operation Happily Ever After begins. But maybe Tessa has been writing the wrong boy of her dreams this whole time? As she pursues her popular crush, she finds herself drawn more and more to someone else. Look, I know I described this as basically a love triangle romance, but it is so much more than that! Biracial Tessa writes characters that look like her, in a powerful representation of the importance of diversity in books, and she deals with racism, impostor syndrome, and prejudice against her brother with cognitive impairment. Even if you're not a fan of romance, there's a lot to love in this one!
---
"A Complicated Love Story Set in Space" by Shaun David Hutchinson
The title really says it all. Noa wakes up in a spacesuit, floating outside the spaceship Qriosity, and has absolutely no idea how he got there. Neither do DJ and Jenny, the other two teens on the ship, and together they try to find their way home. Amidst alien attacks, time loops, a malfunctioning quantum drive, a murder mystery and a baffling high school dance, Noa and DJ start to fall in love. This queer sci-fi romance has non-stop action and plot twists, and will keep you guessing till the end.
---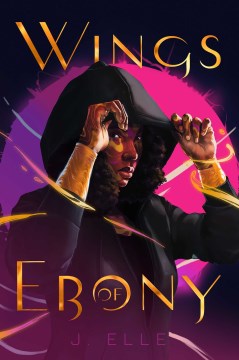 "Wings of Ebony" by J. Elle
When Rue's mother is killed, Rue is taken away from her neighborhood, home, and half-sister by a father she's never met. That's jarring enough, but her father takes her to a secret island called Ghizon, which is populated by magical gods. Rue is the only half-human there, and she struggles to fit in while longing to be reunited with her sister. When she runs away and returns to her old home in Houston, she finds her neighborhood being slowly destroyed and her sister in danger. Rue must come to terms with her half magical identity to try and save her community from an evil that is threatening both her worlds. This is an ambitious debut that blends magic, colonialism and institutional racism.
---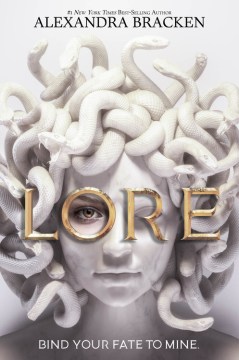 "Lore" by Alexandra Bracken
Every seven years, the gods walk among men—and they can be killed. Whoever kills a god during the Agon assumes their divinity and power. After Lore's family was killed in the last Agon, she's determined to stay as far away from it as possible, even though she's yearning for revenge. But when a wounded Athena knocks on her door, Lore finds herself back in the world of hunting and violence that she's trained for all her life. Blending Greek mythology with an urban Manhattan setting, this is Percy Jackson for the mature reader. The author doesn't shy away from the action, violence and misogyny of mythology, but interprets it all through a feminist lens. This fast-paced, gritty take on Greek mythology is sure to keep you captivated.