Time for more books to add to your to-be-read list! We've got an exciting mix of new titles coming in. Don't forget to check the New Book shelves in your library, and on OverDrive to see all the titles I didn't have space to write about here!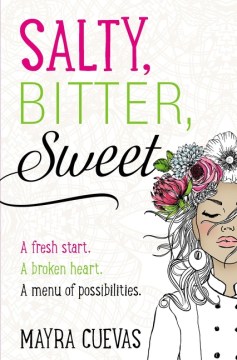 "Salty, Bitter, Sweet" by Mayra Cuevas
Though my husband can't stand them, I love watching cooking competition shows. I grew up watching Iron Chef and Top Chef with my dad, so when I saw this title I got pretty excited. Isabella is a teen chef who dreams of owning a restaurant someday. After her Abuela's death and parents' divorce, she ends up in France with her dad and his new pregnant wife. She struggles to fit in and balance her different cultures—Cuban, French and American. Instead of dealing with any of her emotions, Isabella throws herself into a prestigious and cutthroat cooking competition.
Amazing food descriptions, French countryside, and of course a bit of drama and romance. Did I mention I'm excited about this one?
---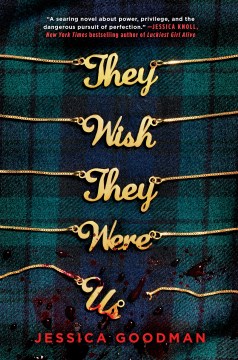 "They Wish They Were Us" by Jessica Goodman
Instead of the French countryside, this next title takes us to the most exclusive prep school on Long Island. Jill is a senior, and a member of the secret society the Players. The Players have it all, popularity, free test answers, and guaranteed admission to Ivy League colleges. Yet not everything in Jill's world is perfect. Her best friend was murdered freshman year, but now the murderer is claiming his innocence. As Jill reluctantly begins to investigate, she must confront hard truths about who she's become. Trigger warning: the misogyny and harassment get pretty intense.
---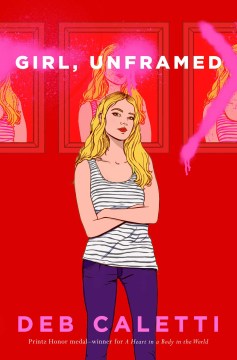 "Girl, Unframed" by Deb Caletti
Speaking of misogyny and harassment! Sixteen-year-old Sydney is spending the summer with her sex-kitten movie star mom in San Francisco—and her mom's shady boyfriend. Sydney does her best to avoid the controlling and oversolicitous Jake, but she can't avoid the random strangers on the street who think they have the right to comment on her body. Each chapter is prefaced with a snippet of transcript from a court case, and the reader begins to understand what we're leading up to. Caletti has written a thriller with a refreshingly feminist stance, one that criticizes the way society affects sexuality.
---
"Dancing at the Pity Party" by Tyler Feder
For something completely different, try this graphic memoir about dealing with a mom's death. Tyler is a freshman in college when her mom is diagnosed with cancer, and finishing up sophomore year when her mom dies. Tyler describes the whole grieving process with honesty and humor, celebrating her mom throughout. For those who have lost a loved one, this memoir will be a welcome and cathartic read. For those who haven't, Tyler's experience will give a greater understanding of how to support those who have.
---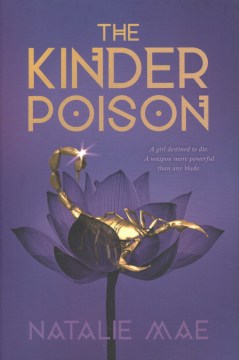 "The Kinder Poison" by Natalie Mae
Look, I know what you might be thinking: "Are you really going to talk about another YA fantasy romance book right now?" Yes. Yes I am. This book by debut author Natalie Mae is set in an Egyptian-inspired world. When the dying ruler orders his three heirs to race across the desert to win his crown, they throw a grand banquet before the race. Stablehand Zahru sneaks into the party, only to be singled out to join the race. The problem is that she's chosen to join as the human sacrifice at the end of the race. As Zahru endures the grueling journey across the desert, she must use all her strength, hope and kindness to try and change her fate. Magic, political intrigue, a slow burn romance, and surprisingly complex characters—this fast-paced novel has a lot to offer.
---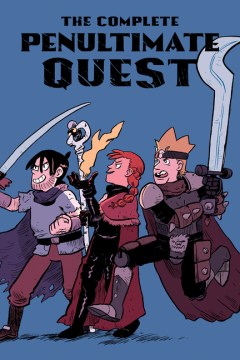 "Penultimate Quest" by Lars Brown
Three brave adventurers face an array of monsters in a seemingly endless dungeon on a mysterious island. Death is inevitable, but the three friends always reappear the next day, ready to do battle. While at first content just with facing the next monster, they begin to question the futility of their quest. This graphic novel deftly mixes RPG style adventures with existentialism and social justice themes.