Hello everyone! The summer stretches gloriously onward, and I've got some new books to fill your days. Some of these aren't out yet, so if you prefer your books digital, make sure you check the catalog again later! I don't purchase the ebooks or downloadable audiobooks until the book actually releases, but they should appear online for you once it does.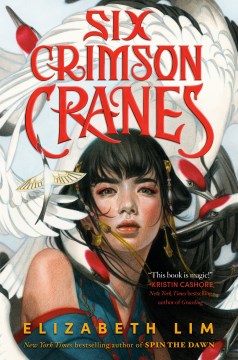 "Six Crimson Cranes" by Elizabeth Lim
This folktale may seem familiar, but with a delightful blend of Asian and European traditions, you'll never be quite sure what will happen next. Princess Shiori possesses magic, which is forbidden in her kingdom. She successfully hides her abilities for years, but in her desperation to escape an unwanted betrothal she slips up and reveals her magical powers to her stepmother. Her stepmother is guarding secrets of her own, and transforms Shiori's six brothers into cranes, and warns Shiori that for every word she utters, one of her brothers will die. Cast out from her home, Shiori must find a way to rescue her brothers and restore stability to her kingdom. Fair warning, this is a duology, so you'll have to wait a minute for book two!
---
"Where It All Lands" by Jennie Wexler
Next up I've got a romance, with dual alternate timelines, for you. Stevie Rosenstein is used to being the new girl in town, as they're constantly moving for her dad's job. She's used to keeping other people at a distance, and plans to just focus on school and marching band. Drew and Shane have been best friends for years, supporting each other through everything life throws at them. Then Stevie moves to town, and they both immediately have a crush on her. Sounds like a messy love triangle right? Instead, the two boys decide to flip a coin to determine who gets to ask Stevie out, and the book separates into two different timelines following the outcome of the coin toss. The friendships and relationships are all well developed, and the author deftly explores themes of romance, identity, bullying and grief.
---
"The Right Side of Reckless" by Whitney D. Grandison
Guillermo Lozano is fresh out of juvie and determined to make some changes in his life. He definitely was not planning on falling for the daughter of his community service supervisor. Regan London is feeling trapped in her outwardly perfect life, and is struggling to meet everyone's expectations. When reformed bad boy Guillermo is the only one to truly listen to her, the sparks fly despite their best intentions. This may sound like a cheesy opposites-attract romance, but their relationship is so well-written—absolutely swoonworthy and based on mutual respect.
---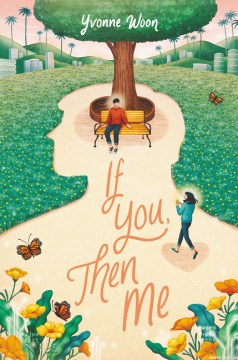 "If You, Then Me" by Yvonne Woon
This next book is more a coming-of-age novel with a touch of romance. Xia loves tech and coding, and has developed her own app that earns her a place at the prestigious Foundry school in Silicon Valley. But when she gets there, she's facing misogyny and racial discrimination in her classes as well as in the tech industry as a whole. In the midst of navigating a glitzy and toxic culture while pursuing her career dreams, Xia also has to decide between an anonymous boy she met on a programmer forum, and an arrogant but charming boy in her class. This book is perfect for readers intrigued by coding and apps, and explores the challenges facing women in tech, but it's also written very accessibly for those like me who barely know the difference between Java and HTML.
---
"You & Me at the End of the World" by Brianna Bourne 
Switching to a dystopian romance this time. Hannah has spent the last five days in utter isolation, after waking up one morning to discover her hometown of Houston is deserted. She hasn't seen another person anywhere, so when she hears guitar music playing, she is relieved to finally encounter another human. Leo has been distressed and confused by the isolation as well, but has been using the time to try out guitars for his '80s hair metal cover band. While the two had seen each other at school, they never interacted much. Now they're the only two people left in the city, and start to depend on each other more and more. Leo helps over-achieving ballet dancer Hannah to loosen up, and Hannah helps Leo think about people other than himself. But as they're falling for each other, things keep getting stranger, from sudden winds and heatwaves to randomly flooding buildings. Between the slow-burn romance and dystopian mystery elements, this is a book you won't want to put down.
---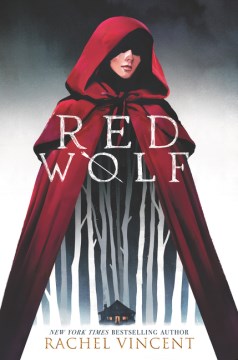 "Red Wolf" by Rachel Vincent
Alright, we're going dark for this last one. Adele lives in a small village surrounded by dangerous woods filled with monsters. Despite that, she's happy with her life, and looking forward to marrying her betrothed—though her mother has never approved of him. When Adele goes to visit her grandmother in the woods, she's attacked by a vicious werewolf, and her entire understanding of her life changes. Adele instinctively shape-shifts into a red wolf and slays the white werewolf, awakening to her lineage as a lycanthropic guardian of her village. The problem is that the villagers, including her betrothed, are extremely suspicious of anything supernatural and would sooner see Adele burned at the stake as a witch than accept her help. The other problem is Adele discovers that years ago her mother arranged a marriage for her with a guardian boy from a neighboring village. Now Adele is torn between duty and love as she fights against monsters in both beast and human form. Like the original Grimm fairy tales, this book is full of atmospheric horror and plenty of gore.