It's spring! Let's welcome it in with some fantastic new books.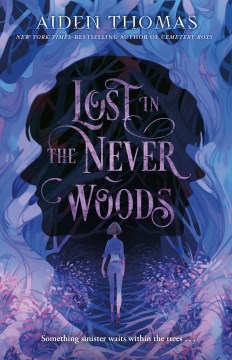 "Lost in the Never Woods" by Aiden Thomas
If you loved the author's "Cemetery Boys" from last year, get excited for their version of Peter Pan! Five years ago, Wendy Darling was found wandering in the woods, with no memory of the past six months, and no idea where her two younger brothers were. Wendy's worked hard to deal with the trauma and grief of losing her brothers, and she's ready to start nursing school and finally move on with her life. But then children start disappearing again, and a boy named Peter begs for her help. Wendy is drawn back into the half-remembered world of her childhood, and amid shadowy secrets, must face the truth about her past.
---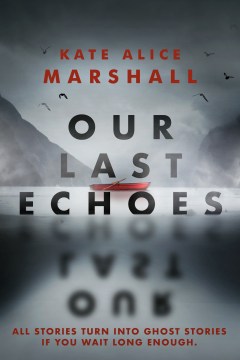 "Our Last Echoes" by Kate Alice Marshall
Sophia has grown up in foster care, and was always told that her mother died years ago when she was three. But Sophia's earliest memory is of her mother saving her from drowning in the ocean, even though she's never been to the ocean. When clues about her mother's disappearance point to Bitter Rock, an isolated island off the coast of Alaska, Sophia talks her way into an internship at the bird research center there. Bitter Rock is home to birds, unexplained disappearances, and other even stranger phenomena. Written in a mix of prose, interview transcripts and other documents, this spine-tingling story will appeal to fans of atmospheric horror.
---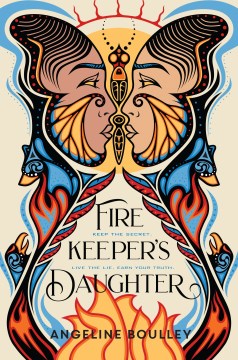 "Firekeeper's Daughter" by Angeline Boulley
Ready for an #ownvoices Ojibwe thriller from a debut author? Daunis Fontaine feels pulled between her two communities. With a White mother and an Anishinaabe father, she's never quite sure where she belongs. She's ready to move away to college, but postpones her plans when her uncle dies of a meth overdose and her grandmother has a stroke. As meth related deaths continue to rise in her tribe, Daunis uses her knowledge of chemistry and traditional medicines to try to track down the seller and protect her community. Full of sharp turns and unflinching examinations of Native citizenship, language revitalization and drug use, this debut will stay with you long after you've finished it.
---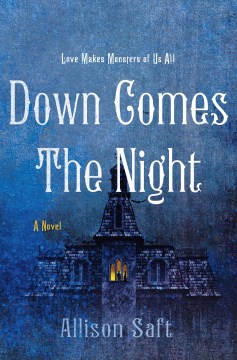 "Down Comes the Night" by Allison Saft
We've got another debut, but this one is a gothic fantasy set in the late 19th century. Wren is a combat medic, and the best magical healer in the Queen's Guard. However, her tendency to be compassionate towards prisoners has resulted in her suspension. Desperate to redeem herself, Wren accepts a request for aid from a neighboring country's lord. Lord Lowry promises to broker a peace between the two warring countries, if Wren will heal his servant from a mysterious illness. When she arrives at the snowy and crumbling castle, nothing is as it seems. The "servant" is Hal Cavendish—the Reaper—a hated enemy of her country, and Lowry is clearly pursuing a shadowy agenda of his own. Political intrigue, magic, and a slow-burn romance make this a great choice for fans of Sarah J. Maas or Leigh Bardugo.
---
"The Secret Life of Kitty Granger" by G.D. Falksen
Kitty is used to hiding her behaviors that others find odd. She tends to fixate on patterns, is hyper-aware of her surroundings, and struggles to understand people and their motivations. Yet when her curiosity leads her straight into a Russian spy ring, it's these traits that help her to escape—and bring her to the attention of Her Majesty's spy corps. Set in 1960s London, this novel follows a neurodivergent spy-in-training on the autism spectrum, before autism was a widely understood diagnosis. With all the spy gadgets, action and suspense of a James Bond movie, yet with none of his suavity, this is a wild ride to save Britain from tyranny and fascism.
---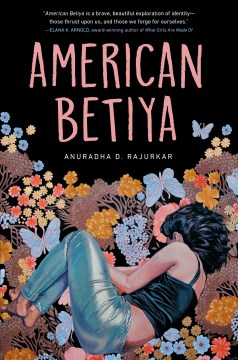 "American Betiya" by Anuradha D. Rajurkar
Rani is the perfect betiya (daughter) to her strict Indian parents. She's well-liked in their community, participates in all family gatherings, has straight As, and is preparing for a career in medicine. So when a handsome, tattooed, troubled white boy named Oliver asks her out, Rani surprises herself by saying yes. Of course her parents would never approve, so they begin seeing each other in secret. Soon Rani is being pulled between the thrill of first love, and respect for her parents. As her relationship with Oliver progresses, Rani grows uncomfortable with some of the things that he says, specifically about her Indian culture and identity. When a trip to visit relatives in India gives her space away from Oliver, Rani is forced to confront the truth about their relationship and what it has become. This empowering novel is beautifully written, and will be a boon not just for Desi girls, but for anyone struggling to balance familial expectations and their own desires.