Sometimes I end up with themes for these posts, and this time the accidental theme is debut authors. Two out of three of these books are debuts, so let's give some love to new authors! Yes, we could all just keep re-reading Holly Black or Karen McManus, but I'm always excited to find new favorites. (A bonus theme is protagonists with names that start with the letters "Av"!)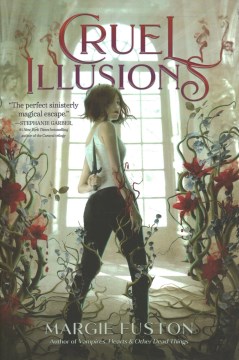 "Cruel Illusions" by Margie Fuston
Ava's mother was killed by vampires when she was eight years old. After ten years in the foster system with her little brother, Ava is determined to seek revenge. She's always been fascinated by magic, and when she attends an underground magic show with seemingly impossible tricks, she's eager to learn more. The performers reveal that they have true magic which they use to hunt down vampires, and invite Ava to join them as an apprentice. To earn her position she'll have to prove herself against the other apprentices, and the competition is fierce…and deadly. This standalone dark fantasy has an intriguing magic system, excellent characterization, compelling romance and high stakes. Because vampires, get it?
---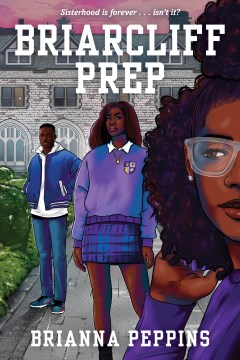 "Briarcliff Prep" by Brianna Peppins
For something completely different, how about a book set at a boarding school that DOESN'T involve a murder? Avi LeBeau is excited to follow her older siblings to Briarcliff Preparatory School for Girls, a Historically Black Boarding School. She's focused on keeping up with her classes and getting the attention of the staff at the school newspaper, and maybe a little bit focused on getting the attention of her cute math tutor as well. But despite all that's going on, Avi can't help but notice that something seems off about her older sister's boyfriend. Belle has always been gorgeous and confident, and dating the popular and universally loved Logan has cemented her position at the top of the school's social hierarchy. But Avi has noticed changes in her sister and is concerned about the way Logan treats her. She's torn between speaking up and risking her relationship with Belle. I love that this debut author not only highlights HBBSs (which I didn't know about!) but also the love and care between sisters.
---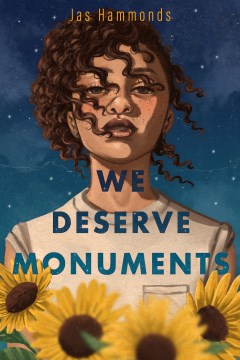 "We Deserve Monuments" by Jas Hammonds
Avery's life takes an abrupt turn when she and her parents move from D.C. to a small town in Georgia during her senior year. They moved to take care of Avery's terminally ill grandmother, but Mama Letty wants nothing to do with Avery's mom. Their relationship is fueled by bitterness and tension, but neither mother nor daughter is willing to tell Avery why. As Avery begins to make friends and learn more about the town, she starts to uncover more secrets than just her mom and grandma's falling out. As a biracial and queer girl, the town's racist history hits closer to home than Avery expected. She has to decide if digging for the buried truth is more important than preserving the tenuous, new relationships she's formed. This debut novel explores the effects of racism, homophobia and generational trauma while leading readers through mystery and romance.