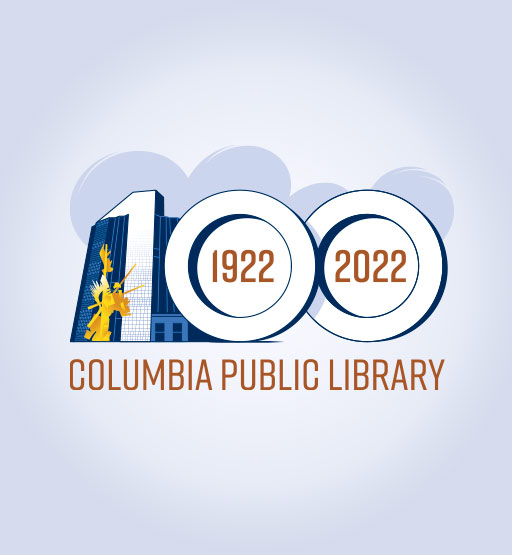 This year the Columbia Public Library is celebrating 100 years of service to our community! We will be holding special events through the end of the year as we look back on those 100 years and ahead to the future. Read below about some of the ways you can celebrate our centennial with us!
Add Your Memories to Our Centennial Time Capsule
We're putting together a time capsule to remember 2022, the Columbia Public Library's 100th year. We'll include a Summer Reading t-shirt, a copy of this year's One Read book and a library card, among other things. We also want to include your library memories. You can submit them online here through December 31. We will also share some submissions on social media.
Go on the Centennial Scavenger Hunt, November 1-8
Thank you to everyone who participated in the Centennial Scavenger Hunt!
Participants were invited to pick up a game card at the Help Desk and explore the Columbia Public Library to find answers to the clues. Finishers received a cool centennial bookmark and a coupon for a free cookie at the Perk Desk, as well as an entry into drawings for a chance to win bigger prizes tailored to kids, teens and adults! Prize drawing winners were notified by November 21. See the list of winners.
View Centennial Displays at the Columbia Public Library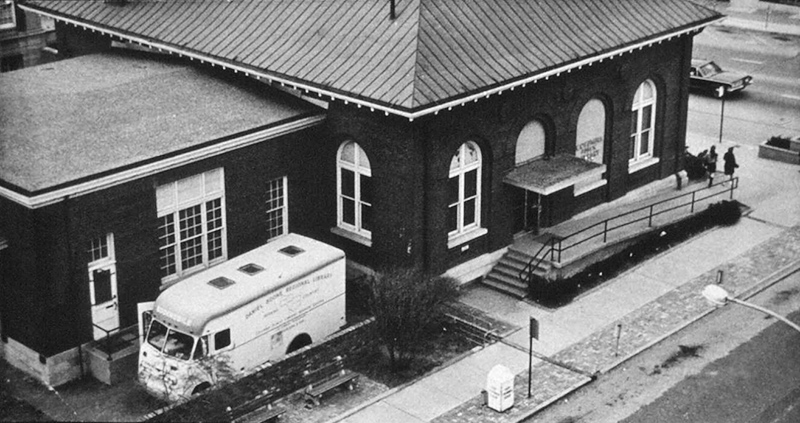 Along the clay brick wall on the first floor of the Columbia Public Library, you'll find a display about the buildings that have housed the library through the years. Trace our humble beginnings from a single room in the O'Rear Building to the 102,000-square-foot space that the library now calls home. Some of the past locations are no longer standing, but many you will recognize.
In the Friends Room on the first floor, you can view a library services timeline that highlights some of the people, events and achievements that made a significant impact on our community from 1890 to the 2010s. Do you know when the library first hosted story time? When we began visiting homebound patrons? Installed the first public computer? You will after your visit!
Browse the "CPL 100th Anniversary Collection" in the online Community History Archive
A new collection in our digital Community History Archive is the culmination of much research by library staff. The items you can look at come from our in-house archives, from local newspapers and from the State Historical Society of Missouri archives.
Explore our Digital Timeline, "Columbia Public Library: 100 Years and Counting"
For our centennial year, we've been researching in old newspapers and other resources to build a more complete picture of our past. From the information we've gathered, we've compiled a digital timeline of significant events that led up to the formation of the Columbia Public Library and a history of the first 100 years of library service.