Columbia Public Library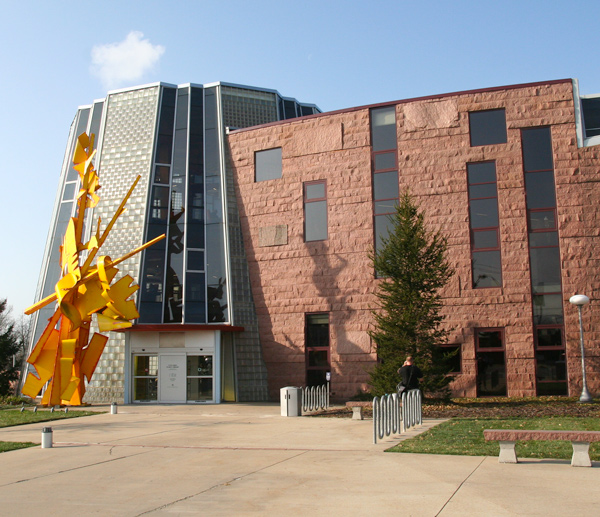 100 W. Broadway, Columbia, MO 65203
Phone: (573) 443-3161
TTY: (573) 443-6027
1-800-324-4806
Fax: (573) 443-3281
HOURS
| | |
| --- | --- |
| MON: | 9:00 am - 9:00 pm |
| TUE: | 9:00 am - 9:00 pm |
| WED: | 9:00 am - 9:00 pm |
| THU: | 9:00 am - 9:00 pm |
| FRI: | 9:00 am - 6:00 pm |
| SAT: | 9:00 am - 5:00 pm |
| SUN: | 1:00 pm - 5:00 pm |
Parking
The main parking lot south of the building has 130 spaces including several for those with disabilities. The north lot just across Broadway provides an additional 104 parking places. View map of CPL parking lots.
Passport Office
You can apply for a U.S. passport at the Columbia Public Library. The passport office is located by the second-floor reference desk, and walk-in service is provided on a first-come, first-served basis. For more information, including a checklist of information you will need for your application, visit our passport services page.
Passport Office hours:
Monday – Thursday: 10 am – 8 pm
Friday: 10 am – 5 pm
Saturday: 10 am – 4 pm
Sunday: 1:30 pm – 4 pm
The Perk Desk
The Perk Desk offers freshly brewed Lakota Coffee as well as organic fair trade tea, hot chocolate, juice and soft drinks. We also sell fresh baked goods from Lucky's Market in addition to chips, granola bars and other snacks.
Perk Desk Hours:
Monday – Thursday: 9 am – 6 pm
Friday: 9 am – 4 pm
Saturday: 9 am – 3 pm
Also Try:
Friends of the Columbia Public Library
Meeting Rooms
Tutoring
Events at the Columbia Public Library