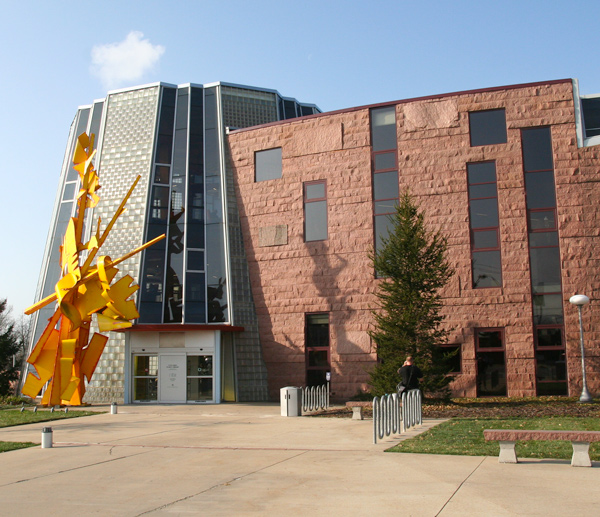 100 W. Broadway, Columbia, MO 65203
Phone: (573) 443-3161
TTY: (573) 443-6027
1-800-324-4806
Fax: (573) 443-3281
HOURS
| | |
| --- | --- |
| MON: | 9:00 am - 9:00 pm |
| TUE: | 9:00 am - 9:00 pm |
| WED: | 9:00 am - 9:00 pm |
| THU: | 9:00 am - 9:00 pm |
| FRI: | 9:00 am - 6:00 pm |
| SAT: | 9:00 am - 5:00 pm |
| SUN: | 1:00 pm - 5:00 pm |
Parking
The main parking lot south of the building has 130 spaces including several for those with disabilities. The north lot just across Broadway provides an additional 104 parking places. View map of CPL parking lots.
Curbside Hold Pickup
The parking lot south of the building includes designated spaces for curbside hold pickup. Holds may be placed via the online catalog or over the phone. Learn more about curbside pickup.
Passport Office
Passport services are not currently available.

The Perk Desk
The Perk Desk offers freshly brewed Lakota Coffee as well as organic fair trade tea, hot chocolate, juice and soft drinks. We also sell other snacks.
Perk Desk Hours:
Monday – Thursday: 9 a.m. – 6 p.m.
Friday: 9 a.m. – 4 p.m.
Saturday: 9 a.m. – 3 p.m.
Also Try:
Friends of the Columbia Public Library
Meeting Rooms
Tutoring
Events at the Columbia Public Library