Callaway County Public Library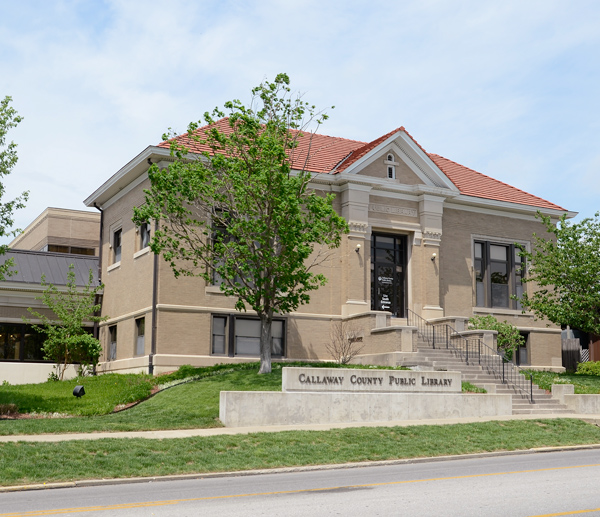 710 Court St., Fulton, MO 65251
Phone: (573) 642-7261
Fax: (573) 642-4439
HOURS
| | |
| --- | --- |
| MON: | 9:00 am - 6:00 pm |
| TUE: | 9:00 am - 8:00 pm |
| WED: | 9:00 am - 6:00 pm |
| THU: | 9:00 am - 6:00 pm |
| FRI: | 9:00 am - 6:00 pm |
| SAT: | 9:00 am - 3:00 pm |
| SUN: | Closed |
Curbside Hold Pickup
The parking lot south of the building includes designated spaces for curbside hold pickup. Holds may be placed via the online catalog or over the phone. Learn more about curbside pickup.
Passport Office
You can apply for a U.S. passport at the Callaway County Public Library. Passport services are available by appointment only. Call (573) 642-7261 to schedule an appointment. For more information, including a checklist of information you will need for your application, visit our passport services page.
Passport Office hours:
Monday: 10 a.m. – 5 p.m.
Tuesday: 10 a.m. – 7 p.m.
Wednesday-Friday: 10 a.m. – 5 p.m.
Saturday: 10 a.m. – 2 p.m.
Also Try:
Friends of the Callaway County Public Library
Meeting Rooms
Events at the Callaway County Public Library