For the fifth year, a variety of quilts will line the balconies and open areas throughout the Columbia Public Library. Since this year's quilt exhibit theme is "Quilts, Rugs & Wool," handmade wool rugs and woven coverlets will also be displayed. Everyone is invited to view 70 pieces April 18-May 13, 2019 and vote for your favorite entry. The 2019 Quilt Exhibit is funded by the Daniel Boone Regional Library Foundation and curated by quilt artist Mindy Smith.
"This is an exciting year since we've expanded the exhibit to include other domestic arts that also use wool in their construction. I've viewed each submission as they've come in, and I am fascinated by the variety of intricate textile art techniques that will be on display. Some pieces use wool appliqué and a few use the ancient "linsey-woolsey" fabric that is made only in small quantities today for historical décor," said Mindy Smith. Hooked wool rugs are made by pulling narrow strips of wool fabric through a backing fabric to create a design. Coverlets are either woven on a loom or created by sewing two layers of fabric together, similar to a quilt. Quilts are made of a top and bottom layer with batting sewn in between.
"Not only does the quilt exhibit make a dramatic visual impact on visitors when they come into the library, it also gives them an opportunity to learn something new," said Angela Scott, librarian and a manager of adult and community services at the Columbia Public Library. "Since we want our Annual Quilt Exhibit to be a learning experience, we host related programming as well." This year, people can attend "Wool: The Warmth of Home" and "Show-Me Wool" on April 27.
---
Saturday, April 27 › 1:30-2:30 p.m.
Columbia Public Library, Friends Room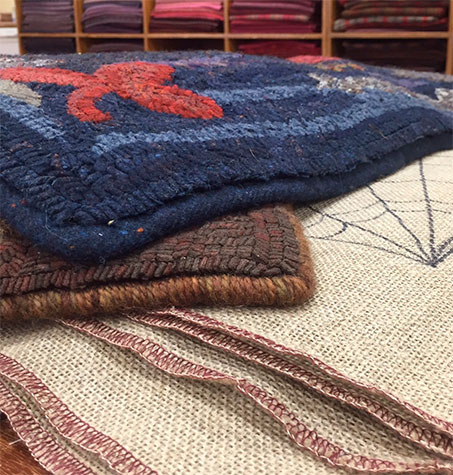 Katie Hartner, award-winning rug hooker and the owner of Woolley Fox, will talk about the history of rug hooking and how wool was used in the home. You'll learn about inspiring individuals who played a key role in making rug hooking popular; how hooked rugs were made and used; and what design elements were incorporated. Wool brought warmth to the home in many ways, and rugs were hooked as a utilitarian project that offered artistic expression even in the early years. Join us to see the evolution of rug hooking and the use of wool in homes today as the craft resurges.
Saturday, April 27 › 2:45-3:45 p.m.
Columbia Public Library, Friends Room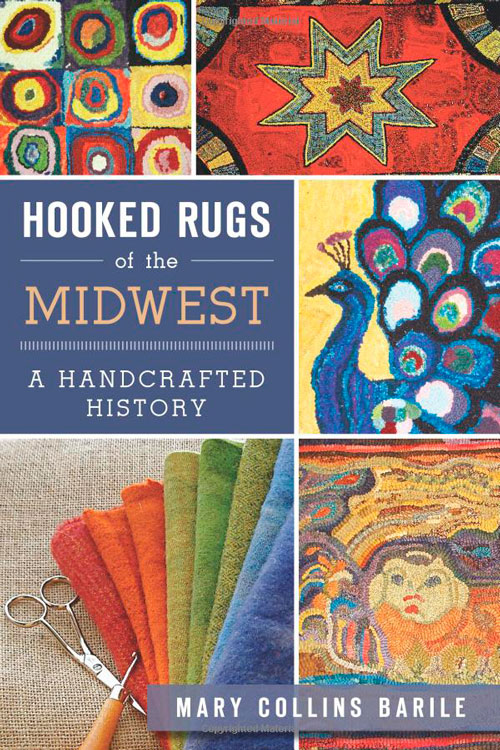 Mary Barile grew up on Long Island, NY, where she learned rug hooking and dyeing from her mother and studied with some of the great "hookers," including Elfriede Hanna, Joan Moshimer and Happy DiFranza. Her book, "Hooked Rugs of the Midwest: A Handcrafted History," was the first to consider the art in this region. Join Mary as she talks about the history of Missouri's wool industry and woolen products, including blankets, coverlets and rugs. Copies of the book will be available for sale and signing.
---
The 2019 "Quilts, Rugs & Wool" Exhibit and related events are free and open to the public. You can view the quilts, coverlets and wool rugs
at the Columbia Public Library, 100 W. Broadway, Columbia, MO, 65203 during regular open hours.