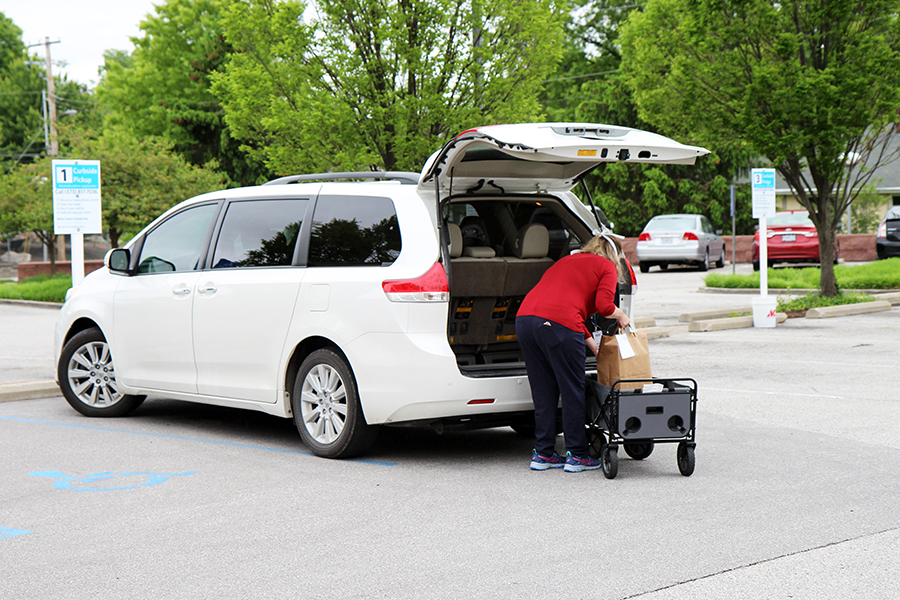 As part of the Daniel Boone Regional Library's phased-in reopening plans, library patrons can place holds online or by calling their library, and pick up their requests at designated curbside pickup spots. "Our library buildings will remain closed and bookmobiles won't be making visits yet, but we are offering curbside pickup beginning May 18 for holds at the Callaway County, Columbia and Southern Boone County Public Libraries. People in southern Callaway and in northern Boone can pick up holds from the Library-To-Go lockers in Holts Summit and Hallsville," said Margaret Conroy, executive director of the Daniel Boone Regional Library. "Other libraries have offered this service successfully, and it's a good way to make print and audiobooks, music CDs and DVDs available again in the safest manner possible." Some items, such as early learning and book discussion kits, will not be available for check-out due to the difficulty in sanitizing the items between each use.
The hours for curbside service will vary by location and will be listed on the notification emails patrons receive when their holds are ready to pick up. Signage will direct patrons to the appropriate curbside pickup parking spaces. Read more details about curbside pickup.
The library has implemented several safety precautions to keep patrons and staff safe. Staff are required to wear face masks and to clean their hands between each delivery. Patrons will be asked to stay in their vehicles and staff will place the library items in the back of the vehicle. Staff will not be able to take any requests or returns at curbside to maintain the required social distancing. Patrons may return their library materials using the book drops. All returned materials will be placed in quarantine for three days in a separate non-work area of the library before they are checked in.
The buildings remain closed, but library staff are discussing ways to make library visits as safe as possible, as well as ways to provide other services online. Details will be released when available. Read more about the library's phased-in reopening plans.