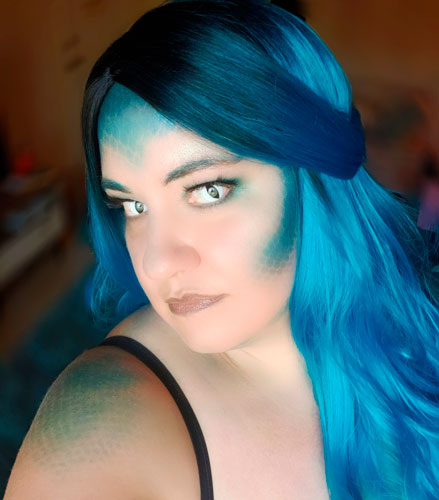 Summer Reading is upon us!  With a theme like "Oceans of Possibilities," how could we not think of merpeople?
We are so lucky to have our very own siren, Dana! She loves cosplay and makeup effects, so we wanted to share her talent with you in this video tutorial so you can play along at home.
Here is what you'll need to get started.
Eyeshadow pallet. Any colors or brand you want to use, but the higher the pigmentation, the better.

Brush or sponge. Dana used a makeup sponge in the tutorial, but a large makeup brush would work, too!

Wig cap or fishnets. The wig cap is what gives you the scale pattern effect.
If you feel like going all out, combine a costume and a watery location! 
We would love to see your finished look! Snap a pic and send it to us at teen@dbrl.org.