I've noticed a particular reaction when I mention my interest in NBA basketball – surprise. Is it because I'm built like the opposite of a basketball player? It's true, my height better qualifies me to be the person who rushes to the floor with a towel after a player has fallen and left a sweat stain.
Maybe it's because I'm not a man, which excludes me from the boisterous sports fan stereotype. Maybe I look more like the type to go home after work and curl up with a good book (I do, during halftime). In any case, I'm here to speak my truth: I love watching basketball. More than I love a lot of things.
Here's one of my earliest memories: I am in a large living room, the largest my immigrant family has ever seen. We've just moved into our first house. My dad is on a mission, flipping through channels on our new TV. Finally, he finds it: the basketball game. We are in San Antonio, the land of the Spurs.
"Look for Tim Duncan!" he tells us. He must have seen this name in the newspaper somewhere.
My siblings and I squint at black and silver jerseys. We have no idea who we're looking for, but we sense his importance. When we find him, all unstoppable six feet and 11 inches, we understand.
In 2007, Tim Duncan's Spurs would win their fourth championship in eight years, and I would wear my silver wristbands to school with paint on my face. Alongside my peers and my newly American family, I would bask in the glory of rooting for a winning team.
Here's a more recent memory, from a few years ago: I am alone in a city in Wisconsin. My one-bedroom apartment is sparsely furnished; I just moved here for a job.
Game six of the NBA finals fills my laptop screen: Milwaukee Bucks vs. Phoenix Suns. I've already started to think of them as my Bucks, my foothold in this unfamiliar place. My breath catches each time Giannis Antetokounmpo soars up to the rim; he's a force of nature, like the Tim Duncan of my 2000s Spurs.
When the clock runs out, when my Milwaukee Bucks are declared the 2021 NBA champions, I facetime my family from where I'm sitting on the floor; they're tuned in from the living room sofa.
We watch together as Giannis collapses into a courtside chair, his tearful face turned up towards the ceiling of Fiserv Forum. I recall his 2019 acceptance speech for the MVP award, which came two years after the sudden loss of his father: "Every day that I step on the floor I always think about my dad," he says through trembling lips, "and that motivates me and it pushes me to play harder and move forward. Even when my body's sore, even when I don't feel like playing, I'm always going to show up and I'm always going to do the right thing."
On my screen, Giannis is still facing the sky as the celebration roars around him. I can imagine who he must be thinking about in these first moments of glory.
I love watching basketball, and it's not because I can play it. It's because I love stories; because I love rooting for greatness. It's the look on my dad's face when his favorite player gets the bucket. It's the text from my little brother from a different time zone: "Are you watching?" "Did you see that?"
Maybe you're like me – the quiet enthusiast. Or maybe you're the basketball fan someone could spot from a mile away. Maybe you are vaguely aware of something referred to as "the NBA." Whatever your relationship to the sport, here are some stories that might move you:
"Giannis: The Improbable Rise of an NBA MVP" by Mirin Fader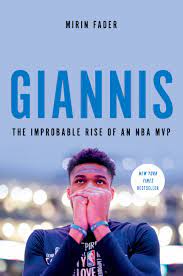 Get to know Giannis Antetokounmpo, the son of Nigerian immigrants who grew up selling watches and handbags on the streets of Greece to help feed his family. You might know him better as the extraordinary talent that brought home Milwaukee's second championship in 2021 – the city's first since 1971.
Mirin Fader's meticulous portrait of the NBA star reminds us of the power of a dream to move us forward, no matter our starting point, so long as we keep showing up for the journey.
"Michael Jordan: The Life" by Roland Lazenby
Michael Jordan has been written about so abundantly that the man is practically a genre unto himself. Journalist Roland Lazenby sets his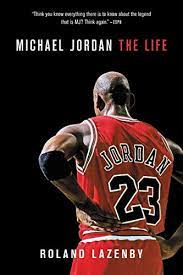 book apart by focusing on Jordan's relationships – his bonds with coaches, family, teammates, and more – to reach a deeper understanding of the man behind the myth.
Readers may feel inspired to study vintage footage of Number 23 dominating the court and changing the game. Some things you need to see to believe.
"Barkley: A Biography" by Timothy Bella
Though Charles Barkley often played the side character to his rival Michael Jordan on the basketball court, he stands alone as a media personality. Barkley has graced fans with some of the funniest, most quotable NBA commentary in the archives.
Learn more about Barkley's storied career in the league and his enduring legacy in American pop culture, from the desk of Washington Post Staff Writer Timothy Bella.
"NBA 75: The Definitive History" by Dave Zarum
Packed with facts and action shots, Zarum's offering to the NBA library is the ideal halftime read. Flip it open and see where you land: the invention of the 24-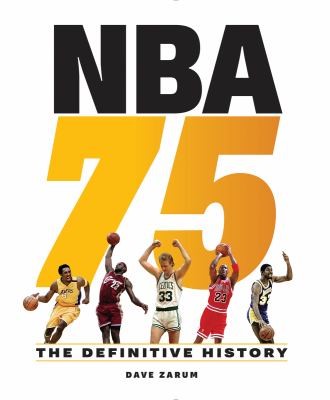 second shot clock; Laker legend Magic Johnson's HIV diagnosis; Kobe Bryant's 81-point game – a lot has happened in 75 years of NBA basketball.
Drawing from a deep, sometimes dark well of history, "NBA 75" is a fruitful resource for any fan.
"Dream Team: Birth of the Modern Athlete" (2021)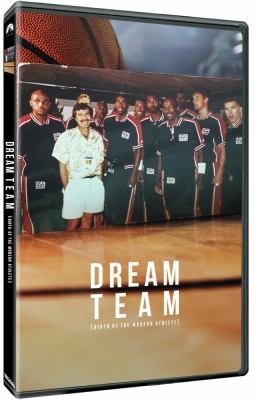 Perhaps the greatest team ever assembled, the 1992 USA "Dream Team" set the bar for Olympic basketball and cracked the landscape of global sports wide open.
This documentary series tells the exciting story of this super team, sharing intimate interviews and archival footage of Michael Jordan, Charles Barkley, Magic Johnson, Larry Bird, and more.
"The Jackie Stiles Story" (2022)
Missouri State University's own Jackie Stiles is the greatest basketball player you've never heard of. Learn about how a 5'8″ player from a small Kansas town became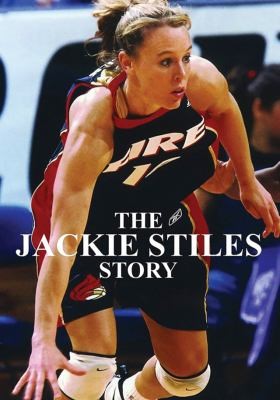 the all-time leading scorer in NCAA history and the 2001 WNBA Rookie of the Year.
Filmmaker and Mizzou alum Brent Huff was inspired by seeing Stiles play. "She reminded me of Allen Iverson," he said. "It was amazing."