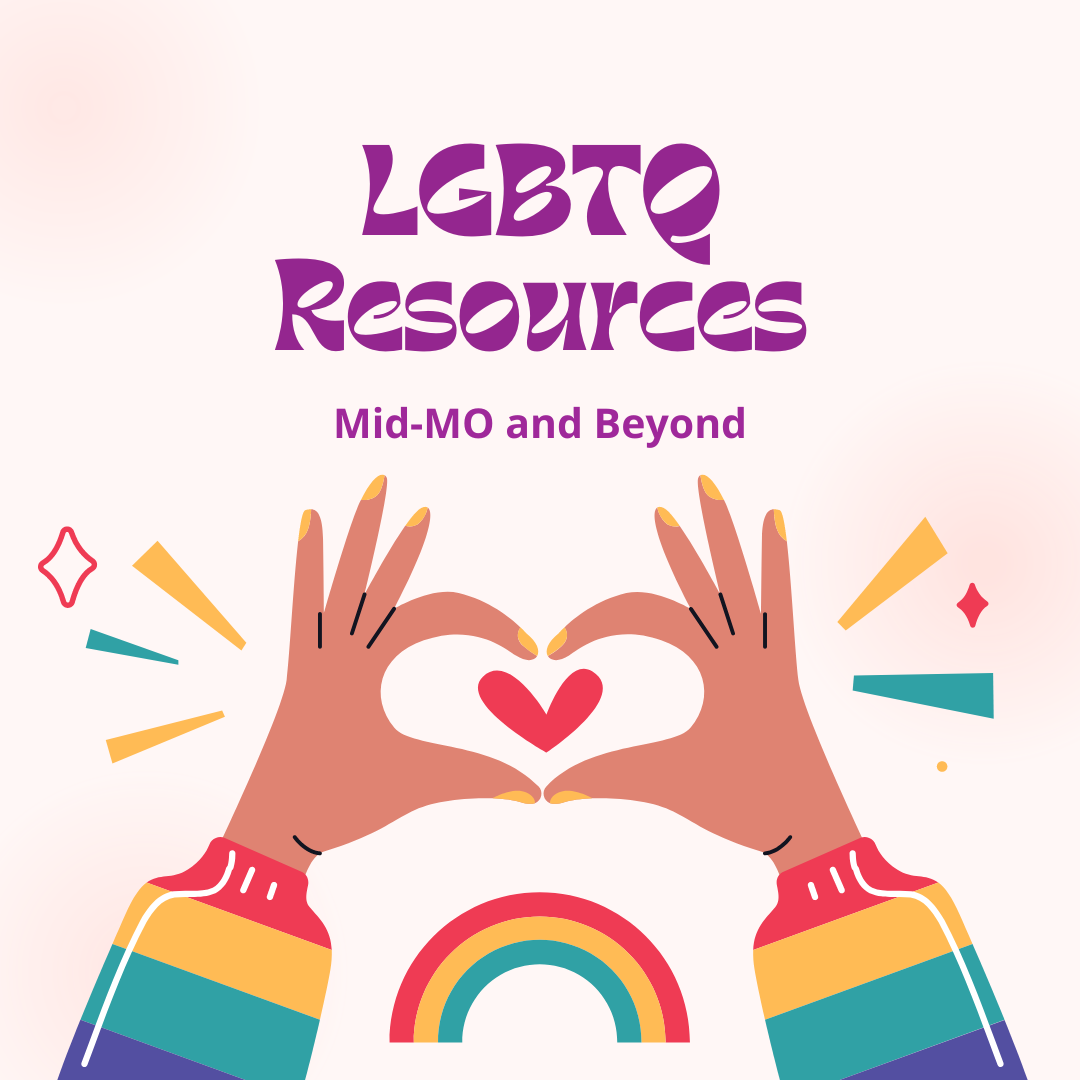 This Pride Month we want to connect you with some of the resources that are available in more than just June. Helping hands and human connections are what you'll find in this list.

Let's start with the big one. Mid-Missouri PrideFest is happening September 23rd and 24th this year. It's two free days of fun and connections with a dedicated teen space, lots of events, swag to purchase, and food trucks to sample. A great place to go with friends or makes some new ones and, of course, we'll be there!

The Center Project is a local resource that offers tangible resources like a free LGBTQIA+ clothing closet, community activities, and their own library of LGBTQIA+ literature. Additional resources that they offer include: a list of gender-affirming healthcare providers, volunteer opportunities, and educational outreach in the area. The Center Project also has a teen-focused meeting group called PRISM that takes place on the first and third Thursdays of every month. The meetings are typically focused around an activity and while parents/guardians are free to meet the staff and look at the space they are required to go elsewhere for the duration of the meeting.
The Trevor Project is a nonprofit dedicated to helping LGBTQ youth, especially those in crisis. They offer free 24/7 call, text, and chat services with trained counselors. They also conduct research, have public education initiatives, and advocate for inclusive laws.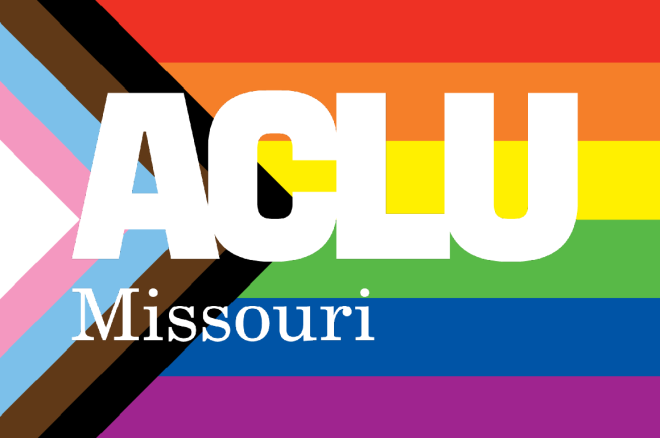 The American Civil Liberties Union of Missouri fights for equality and to defend the rights of marginalized groups. While court cases and legal proceedings may not sound like the most interesting thing in the world, rights are still decided at the government level and advocacy plays an important role in that. It's been less than ten years since the Supreme Court struck down all same-sex marriage bans and the ACLU helped us get there. The ACLU website is also a good source of news and information about your rights.
While there is no local chapter for GLSEN there are a host of resources dedicated to student involvement and advocacy on their website. For over 30 years GLSEN has been focused on providing information and support for educators and students, recognizing schools as one of the places with the most potential for discrimination and opportunity to offer support. GLSEN also maintains a calendar of specific days of action/remembrance such as Solidarity Week and Day of Silence.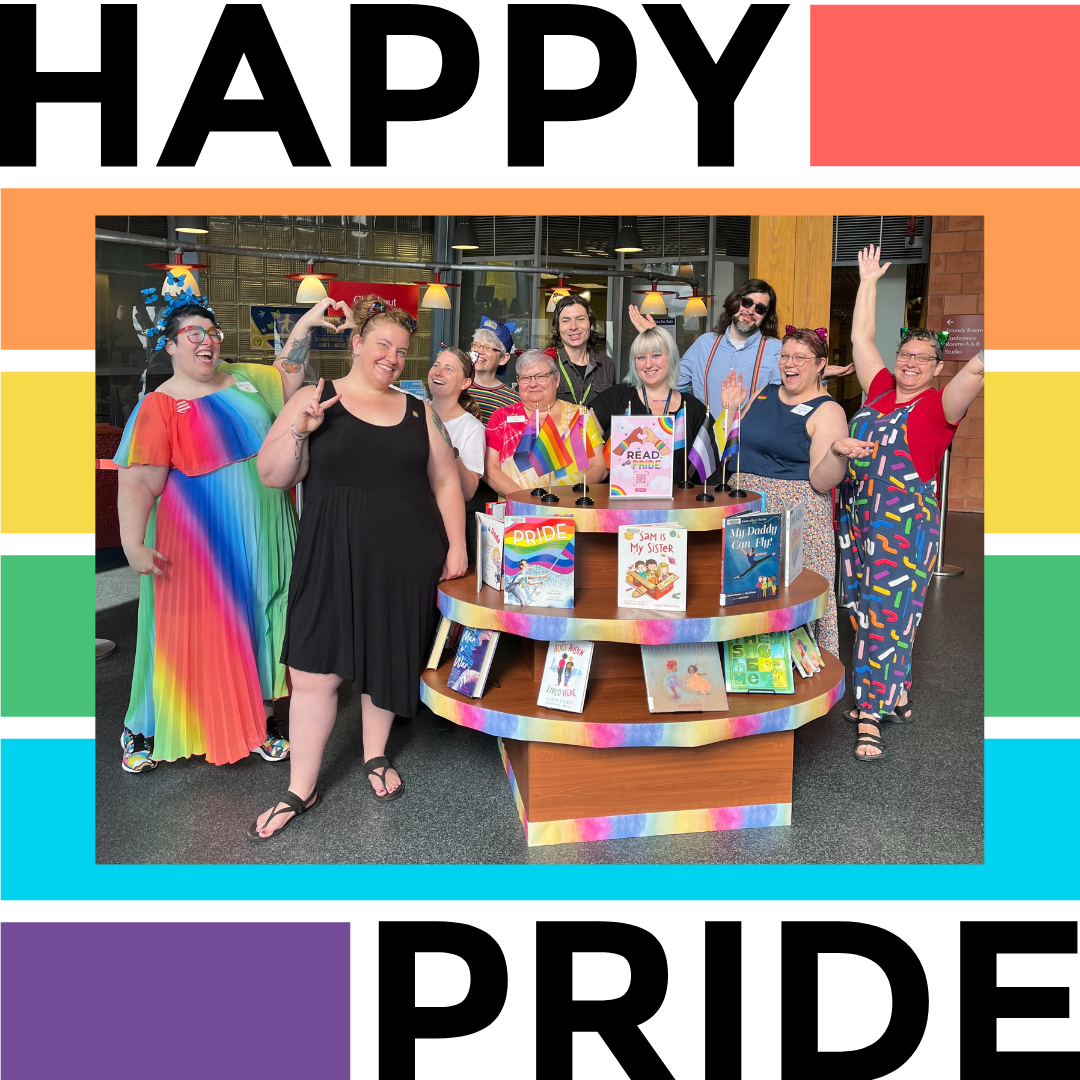 It me. The library! Not only will you be able to find us at PrideFest, but we also have our Pride display up in Columbia in the front lobby. The library strives to be a welcoming place for all people and to have all kinds of voices represented in our collection. DBRL has even recently taken steps to increase our own representation and inclusion with (optional) staff pronouns on name tags and behind the scenes we have ongoing training about diversity, equity and inclusion.