November is Native American Heritage Month!  It is a time to celebrate the traditions, languages, and stories of Native American, Alaska Native, Native Hawaiian and Island communities and to acknowledge the important contributions of Native people.
So if you want to learn (or re-learn) some North American history or take a dive into Indigenous futurism, there are some great titles below!
Non-fiction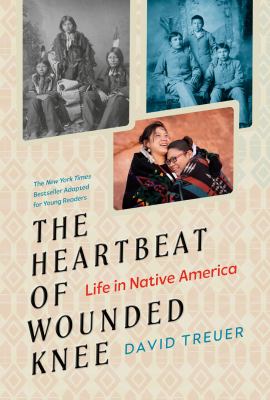 The Heartbeat of Wounded Knee
Life in Native America
by David Treuer
A history of "Indian life rather than Indian death." Treuer summarily chronicles Indigenous history from 10000 BCE to the 2016 protests over the Dakota Access Pipeline's running through the Standing Rock Reservation, disproving the myth that Indigenous peoples disappeared after the massacre at Wounded Knee.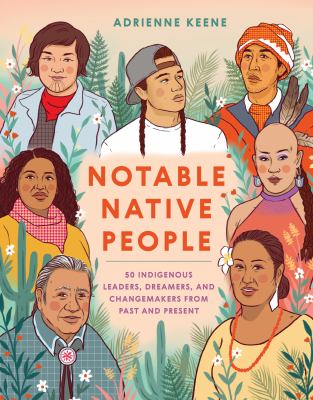 Notable Native People
50 Indigenous Leaders, Dreamers, and Changemakers From Past and Present
by Adrienee Keene
This book celebrates 50 noteworthy Native American, Alaska Native and Kanaka Maoli people of varying ages, gender identities, and tribal affiliations, urging readers to look beyond persistent stereotypical messages about Indigenous cultures and explore the harmful consequences of settler colonialism.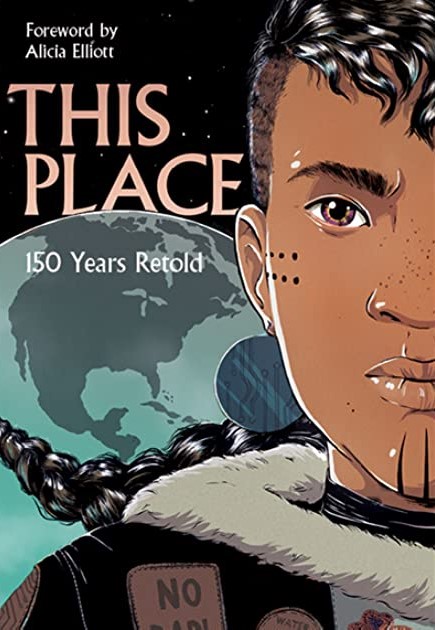 This Place
150 Years Retold
This graphic novel contains ten stunning Indigenous insights into 150 years of the attempted erasure of North American Indigenous peoples from Canadian identity and history. Each piece is introduced by a foreword from its author, with a timeline of events surrounding the narrative. Ten different art styles bring to life tales of separation, personal sacrifice, and resistance, of spiritualism and wonder, of promises, broken, and of voices finally heard.
Fiction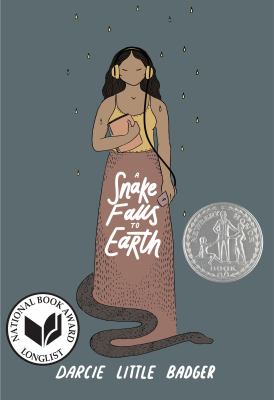 A Snake Falls to Earth
by Darcie Little Badger
Nina is a Lipan girl in our world. She's always felt there was something more out there. She still believes in the old stories. Oli is a cottonmouth kid, from the land of spirits and monsters. But a catastrophic event on Earth, and a strange sickness that befalls Oli's best friend, will drive their worlds together in ways they haven't been in centuries. And there are some who will kill to keep them apart.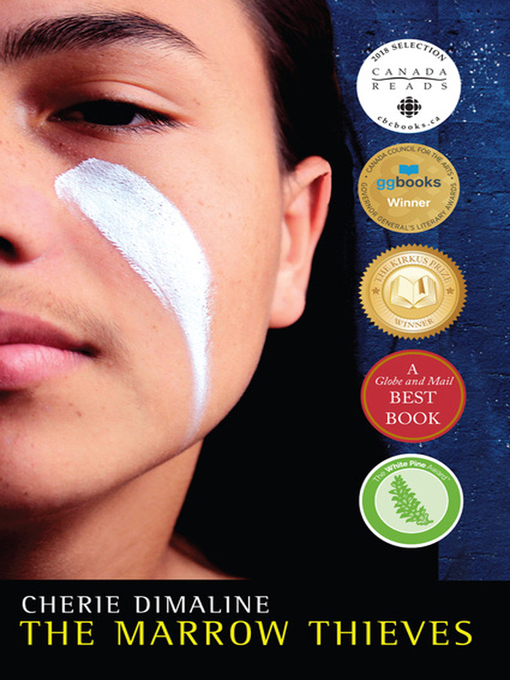 The Marrow Thieves
by Cherie Dimaline
The indigenous people of North America are being hunted and harvested for their bone marrow, which carries the key to recovering something the rest of the population has lost: the ability to dream. In this dark world, Frenchie and his companions struggle to survive as they make their way up north to the old lands. For now, survival means staying hidden – but what they don't know is that one of them holds the secret to defeating the marrow thieves. The first in a series!